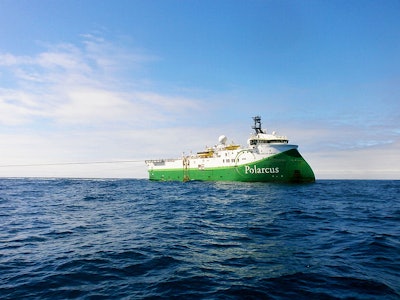 Polarcus, a company known for its "offshore geophysical expertise," is currently surveying a block of ocean floor off the coast of Myanmar for Shell.  
To do so (and to do so quickly), the firm deployed the Polarcus Amani — a massive survey vessel equipped with a record-breaking seismic array.
According to Polarcus, the Polarcus Amani not only boasts the most advanced seismic technology but also a 300-foot-long body that can displace nearly 8,000 tons.
But what makes this vessel (and all the equipment is sports) record-breaking is the in-sea configuration it tows. The vessel's four propellers (each capable of 3,000 horsepower) provide the power to drag the array of "seismic streamers."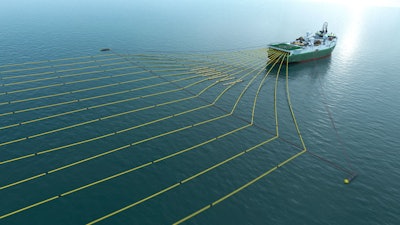 These streamers measure more than a mile wide and 11 miles long. Even more impressive, the survey covers an area of almost 7 square miles at a time — hence why Polarus claimed the record for "largest mobile man-made object."
What do you think of 8,000-ton machine? Comment below or tweet me @MNetAbbey.