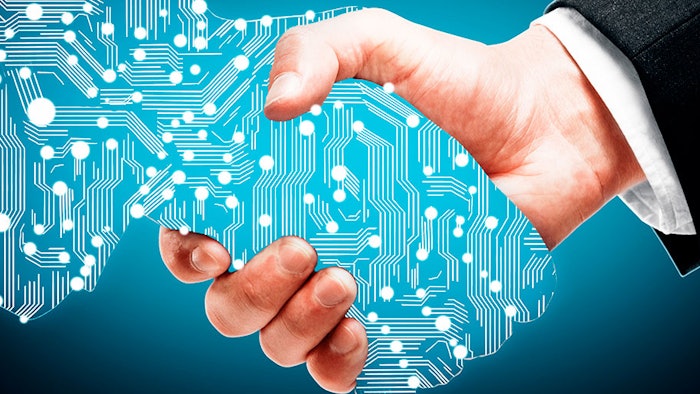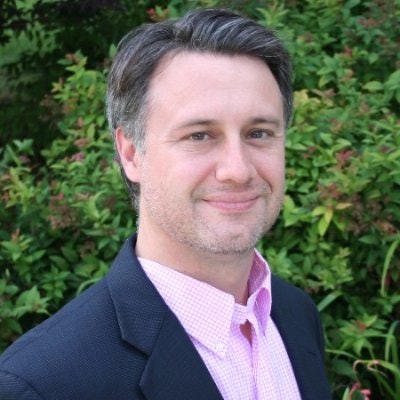 We live in an ultra-connected world where digital networks define how we live and work. Harnessing the power of visibility is essential to manufacturers as they turn to contractors, co-innovators, component suppliers, and a global supply chain to deliver innovative products at the right cost to customers when they want them. It is about more than just sharing data with business partners and monitoring devices; it is sharing the development risk, innovative ideas, and the responsibility for providing the customer with value, service and a pleasurable buying experience. In other words, being well-connected counts.  
How Did We Get Here?
In our personal lives, our laptops and smart phones provide access to a wide range of conveniences, from online shopping, music and movies to even a remote view of our front door or a notification when the family car is due for an oil change. In our professional lives, the application of connectivity is more high-stake. Software solutions empower connectivity between stakeholders and machinery on many levels and for multiple reasons, from helping customers configure personalized products to collaborating with partners on engineering specs, or tracking the location of cargo containers using GPS and satellites. Instant access to networks of communities, shared data and shared experiences is the new normal for manufacturers, no matter their size or industry. 
Over the last decade, several ways to leverage networks have evolved, from suppliers of raw materials, to machine-to-machine in-house networks to outsourced job-shops which assume responsibility for a specialized component or function, such as applying a chrome coating to custom order parts or producing the brake assemblies for specialty vehicles.
In many cases, the transition to digital technology--and connectivity--has been cautious, with risk-adverse manufacturers taking small steps,  such as testing proof-of-concept Internet of Things (IoT) projects, experimenting with edge applications in the cloud, or focusing on automating one line of business, such as inventory management or aftermarket service. In some cases, the transition has riddled with obstacles. Companies recovering from the Great Recession may not have the capital to invest in a whole-system overhaul. A shortage of skilled IT resources has also had an impact, preventing some manufacturers from committing to major IT projects.  
This only makes the need for networks more pressing. Partnerships are becoming critical as manufacturers have limited in-plant resources and must turn to other organizations in the value chain to play a larger role. As digital technologies improve the ability to share data without sacrificing security or exposing proprietary information, manufacturers feel more comfortable with co-innovating, outsourcing, and collaborating. These networks are proving critical to keeping new ideas flowing and speeding up product development. Getting new products to market quickly, especially those with high tech components or personalized features, is the name of the game.
What to Expect
The need for modernized network systems, especially ones in the cloud, is intensifying, forcing manufacturers to make bold moves or risk obsolescence. Digital disruption is hitting manufacturing with the same power-packed punch that transformed other industries, like ride-sharing, entertainment, media, banking, travel, and education. An emphasis on connectivity, networks, and partnerships is emerging. Innovation and data intelligence are no longer constricted to the four walls of the organization. Data has been liberated, democratized, and commercialized, allowing for wider applications, more intense study, and more opportunities.   
Defining Networks and Why They Matter
Here are some examples of ways manufacturers can leverage networks:
Customer input. Collecting input from the customer (whether a B2B or B2C model) on new product offerings is an important key to staying relevant. Customers expect to be able to collaborate, suggest ideas, choose features, and personalize products. As the complexity of the product and dollar-value increases, the customer tends to expect more input. Portals, ecommerce sites, configurations tools, and social media are some ways to build this collaborative customer experience.
Product R&D and engineering. Today, manufacturers often collaborate with component suppliers and end users to refine specifications on new products. Networks with visibility to CAD drawings and cost-to-build estimates as well as special orders from customers help engineers and designers align.
Technology solutions help manufacturers collaborate in real-time, documenting decision points for future reference, recording data within the ERP and associated with the product SKU or customer order. This type of collaborative network that can share and provide access to product specifications helps organizations speed testing, prototyping, and quoting, and ensure customer approval.  
Demand planning. Predicting demand has always been a challenge for customers. With the increase in personalized products, this is even more challenging as the customer may be able to select from dozens of finishes or accessories. Having the right inventory of all possible configurations is a challenge. Now manufacturers can work with channel partners, distributors, and retail outlets to apply predictive analytics and algorithms to project more accurate outcomes. This helps everyone in the value chain forecast the raw materials needed with confidence.
Supply chain execution and warehouse management. Of course, optimizing the supply chain has always been important in manufacturing to ensure on-time, as-promised delivery to customers. Now, though, because of the global economy and consumer expectations for value as well as quality, supply chain management must also require monitoring for as-expected quality, order accuracy and on-time delivery. Details of shipping costs must also be monitored as unexpected freight costs or 3PL fees could easily push a product out of the profitability tier.
Digital technology makes it possible to track and manage shipments in real-time. Sensors installed in shipping containers use GPS technology to track location and estimate delivery time. Changes can be made "on the fly," continually allowing companies to adjust plans as needed.
Machine-to-machine connectivity. Thanks to IoT and sensor technology, manufacturers can even connect shop floor equipment, vehicle fleets, material handling systems, robotics, conveyers, and scanning and picking tools used in the warehouse. In these examples, the ability for machines to send and receive signals means their processes can be automated, monitored, and controlled from remote locations. The applications are countless, from monitoring the location of service technicians by tracking the GPS of their service truck, to programming assembly line equipment to automatically stop if a safety hazard is violated.
Concluding Thoughts
These are just some of the ways digital technologies will play an increasing role in helping manufacturers connect with suppliers, partner and customers. As digital disruption sweeps through the manufacturing industry, it will become more and more essential that companies make the most of technology available to them. Now is the time to redefine processes and business models, using data as the foundation for sound decision-making, and networks for aligning partnerships.  As manufacturers plan a digital strategy, networks should be prioritized as a foundation for growth.   
Nick Castellina is Director of Industry & Solution Strategy for Infor manufacturing.