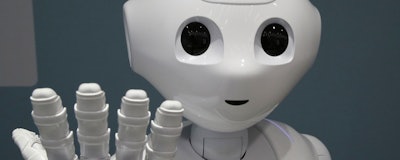 When many people think of the future of artificial intelligence, they imagine some form of robot, diligently serving them and completing the mundane tasks of everyday life, perhaps stopping once in a while to have a chat with their human overlord. While something along these lines may well come to fruition at some point, the most lucrative use cases of A.I. until 2025 are forecast by market intelligence firm Tractica to be a little less fantastical.

With expected cumulative revenue of just over 8 billion U.S. dollars, 'static image recognition, classification and tagging' is forecast to lead the way, ahead of 'algorithmic trading strategy performance improvement' ($7.5 billion) and 'efficient, scalable processing of patient data' ($7.4 billion). Although our childhood dreams may have to wait for a while longer, A.I. seems set for some fruitful years ahead.
This chart shows forecasted cumulative global artificial intelligence revenue 2016-2025, by use case.