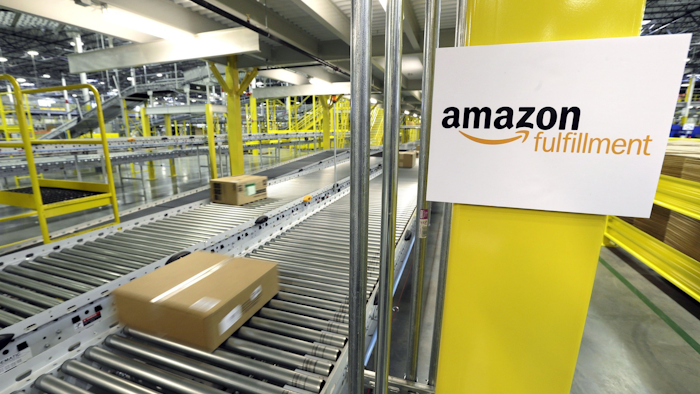 Amazon on Tuesday announced a new round of device makers to its "Dash" replenishment program. 
According to a press release, GeniCan, Honeywell, Nestle and WePlenish are now building the service into their products. Dash Replenishment lets device makers enable their connected devices to automatically reorder physical goods from Amazon using a simple set of APIs. For example, a washer that reorders laundry detergent when supplies run low, or a coffee maker that reorders coffee when needed.
"They avoid the hassle of tracking their household stock of essentials like dishwasher detergent, printer ink, and water filters—when they're about to run out, Amazon automatically delivers a package to their doorstep," said Daniel Rausch, Director of Amazon Dash, in a statement. 
Amazon also introduced the latest devices available with Dash Replenishment, including the Whirlpool Smart Dishwasher and PUR Ultimate Faucet Filtration System. 
PUR's faucet filtration system will actually track water consumption, filter usage and other data straight from a user's smartphone. Replacement filters are then ordered automatically when needed. Meanwhile, Whirlpool's smart dishwasher will automatically reorder dishwasher detergent when supplies run low, 
Dash Replenishment APIs are open and available for integration into any device that can connect to the Internet.