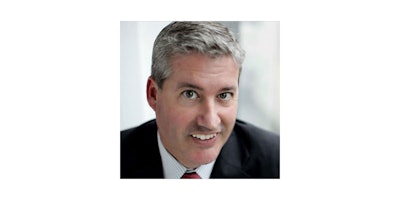 A rise in food allergies, ingredient-specific diets and general awareness of foodborne illnesses has led to increased concern from consumers about the food choices they are making for themselves and their families.
In fact, 40 percent of consumers said they would pay more for a food product with more ingredient and allergen information. Unfortunately, many of the major players in the food industry are unable to provide the level of transparency modern consumers demand: 62 percent of consumers report manufacturers aren't providing enough necessary information to help them make an informed buying decision. As a result, only roughly 12 percent of consumers "wholeheartedly" trust the safety and quality of food and beverages on the market.
For brands that want to remain competitive in this fast-growing market, end-to-end product transparency in the supply chain should be the ultimate goal — from the first source of ingredients to the end consumer. Providing this level of traceability and information gives consumers a great sense of control, resulting in increased sales and customer loyalty to the brand. However, for many food companies, product information and content are stored in siloed legacy systems and manually managed spreadsheets, resulting in inconsistent and error-prone data. To ensure greater transparency throughout the supply chain, brands should invest in a centralized source for product content that provides enhanced insight from end-to-end.
Create a Better Foundation With Cloud-Based Solutions
End-to-end transparency starts with a cloud-based product information management (PIM) system that can collect, curate and exchange trusted product content through a single platform. As a result, brands can accomplish the following:
1. Provide accurate and consistent product information across channels. Cloud-based systems have the ability to consolidate critical product content such as product ingredients, nutritional facts and allergen concerns along with descriptions, images, videos and more into a single database. The system can then take this information and repackage it for channel distribution with different taxonomies across markets, such as language, measurements and state-specific regulations.
This ensures consumers always have brand-approved, consistent and updated product information at every touchpoint, helping them feel more secure about the safety and quality of their purchases.
2. Improve product traceability for all players within the supply chain. Brands must also rely on the raw material and product content they receive from their partners and vendors, requiring a PIM system that is capable of streamlining and exchanging this third-party information.
In worst-case scenarios like food recalls, companies with cloud-based systems have an easier time tracing ingredients through the supply chain, as their systems operate in real-time, and can be accessed by multiple users at once. From there, companies are armed with the right information to take ownership action and pull products accordingly.
3. Comply with evolving regulations and standards. With the proliferation of legislative and regulatory policies in recent years regarding food safety, nutritional standards and labeling, such as the Food Safety Modernization Act of 2011, cloud-based solutions enable manufacturers to adapt to the evolving requirements of the food industry.
The Grocery Manufacturers Association's launch of SmartLabel technology is a powerful example of how modern systems can address these regulatory standards and ensure consumer safety. This program enables consumers to get instantaneous attributes about products by scanning a barcode or doing an online search to reach a landing page with the appropriate information. And as new policies require manufacturers to provide additional information, such as if ingredients were sourced from GMOs, manufacturers can quickly update and deploy this data accordingly.
4. Get new products quickly to market. As a result of the above capabilities, cloud-based solutions streamline data exchange between partners and allow manufacturers to quickly add new products and disseminate content across appropriate channels. This is incredibly important for the food industry, where products have defined expiration dates and retailers have limited flexibility to push back market entry.
On top of this, with e-grocery expected to make up 20 percent of the grocery industry in the next eight years, speed to market will be critical for brands' success in this lucrative space.
As consumer expectations and regulatory standards continue to expand, now is the time for food manufacturers to integrate cloud-based solutions that can foster end-to-end transparency. Doing so not only drives customer loyalty and ensures government compliance, but also preps food manufacturers for the evolving food industry landscape.