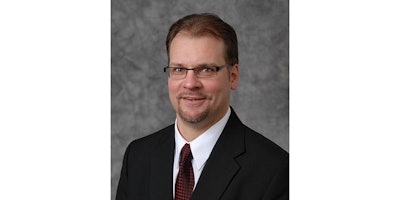 The food and beverage industry is complex and rapidly evolving. Markets and tastes are changing. Consumers are more connected, informed and outspoken. And competition is everywhere — from store brands and online food providers to an ever-growing number of specialty product makers.
In this new reality, food and beverage producers need operations — and a workforce — that can keep up. Fortunately, smart manufacturing can help them do just that.
Smart manufacturing is connected, information-enabled manufacturing. It capitalizes on the latest technologies to re-define food and beverage operations.
With the ever-growing number of Internet of Things (IoT) devices, producers can now access data that has long been hidden within machines, processes and supply chains. For example, mobile devices allow users to access reports and dashboards to identify production issues and collaborate on solutions. And data analytics can help manage a company's massive amount of data and contextualize it into actionable information.
Furthermore, when deployed on a secure, EtherNet/IP, network infrastructure, previously disparate processes can be easily connected to truly enable smart manufacturing. With a single view of operations and seamless communications across people, data and assets, food and beverage producers can improve real-time collaboration, continuously optimize processes and be responsive to consumers' needs.
While virtually any aspect of a food and beverage manufacturing operation can be improved with smart manufacturing, focusing on areas that improve productivity and efficiencies are priority. In particular, smart manufacturing can help:
Improve asset utilization
Increase yield
Drive workforce productivity
Optimize resource management
Mitigate security risks
Improve Asset Utilization
Food and beverage producers can use smart machines and devices with embedded intelligence to harness the power of their own data in new and better ways. Of course, data only offers value if it's organized and contextualized. That's why enterprise manufacturing intelligence (EMI) software is vital.
EMI software integrates all data into a single information-management and decision-support system. Data-rich dashboards inform operators how a machine or a line is performing so they can spot issues and make adjustments in real time. Notifications alert workers if parameters, such as an oven temperature, exceed preset limits.
A modern distributed control system (DCS) can integrate all automation processes into one plantwide system. DCS features — such as model predictive control (MPC), alarm management and batch management — can help improve plant efficiencies and operational performance. Virtualized servers and workstations can help reduce IT investments, improve uptime and extend life cycles.
Increase Yield
Smart manufacturing allows food and beverage producers to monitor key production areas and follow the flow of ingredients to better track yield throughout the entire manufacturing process.
A modern manufacturing execution system (MES) is a key ingredient to achieving this. It replaces outdated, paper-based work instructions and manual data collections with automated work flows and data collection. This can deliver better batch control, as well as deeper, more immediate visibility into areas like materials usage and production-line performance. Plant managers and operators can use this information to help manage material variance and improve yield.
Advanced process control strategies — and specifically model predictive control (MPC) technology — also can help food and beverage companies get more from their operations. MPC continuously monitors multiple parameters to help maximize equipment performance and improve the management of complex processes.
One food company used MPC in its powdered-milk processing operations to reduce moisture variability levels in its dryers by an average of 52 percent. This helped increase yield by an average of one ton per day.
Drive Workforce Productivity
Smart manufacturing also is helping companies improve labor utilization. It can deliver real-time, contextualized data to help ensure workers receive the information that is most relevant to them. This "frictionless" productivity can make operations more responsive to workflow needs and reduce time-to-market.
At the same time, smart manufacturing also can help food and beverage companies address productivity in new ways.
For instance, many companies don't see worker safety as an opportunity for improving productivity. But safety systems that are integrated with machinery control systems are not as prone to nuisance shutdowns as older hardwired systems, which can help reduce downtime. Additionally, collected data on safety incidents can be used to make adjustments in areas where safety-related shutdowns are occurring.
Smart manufacturing will be especially critical to future-proofing operations and maintaining productivity amid the growing skills gap.
As older, more experienced workers retire, they risk taking vital knowledge with them. Digitizing processes can capture this knowledge before workers retire. And the ability to deliver worker-specific instructions and contextualized production information can help reduce complexity for a younger, less-experienced workforce.
Optimize Resource Management
Improved productivity can be a corollary benefit when you use smart manufacturing to address other areas of need. One of those areas is the management of resources, including water, air, gas, electricity and steam (WAGES).
Water conservation is a key example. Food and beverage consistently ranks high among U.S. manufacturing sectors when it comes to water usage. A fully integrated system based on open standards will help you access water usage data, wherever it's located in your operations. You can then use the data to develop an action plan to mitigate potential risks and optimize water usage.
For example, Full Sail Brewing used the PlantPAx modern DCS and manufacturing intelligence software from Rockwell Automation to help decrease its annual water usage by an estimated 1 million gallons — while also reducing brew-cycle time by 50 percent and increasing brewing capacity by 25 percent.
Mitigate Security Risks
Seamless connectivity and smart devices help enable smart manufacturing. But they can also open the door to new security risks.
In the food and beverage industry, a security program should aim to protect not only uptime and intellectual property, but also the people, processes and equipment responsible for keeping products safe and quality high. A defense-in-depth security approach can help accomplish this. It establishes multiple fronts of defense using physical, electronic and procedural safeguards.
Companies can begin with a security assessment to identify risk areas and potential threats. They can also use industry resources, such as the Converged Plantwide Ethernet (CPwE) reference architectures, to help identify security risks.
The New Normal
Connected, information-enabled operations have the potential to wholly transform food and beverage companies. For some major players in the industry, it's already the new normal. For example, General Mills now collects more than 700 billion data points across its global enterprise.
Those that delay making the move to a smart manufacturing model risk falling behind in an industry that will only continue to change and become more complex in the years to come.
PlantPAx is a trademark of Rockwell Automation Inc.
EtherNet/IP is a trademark of ODVA Inc.