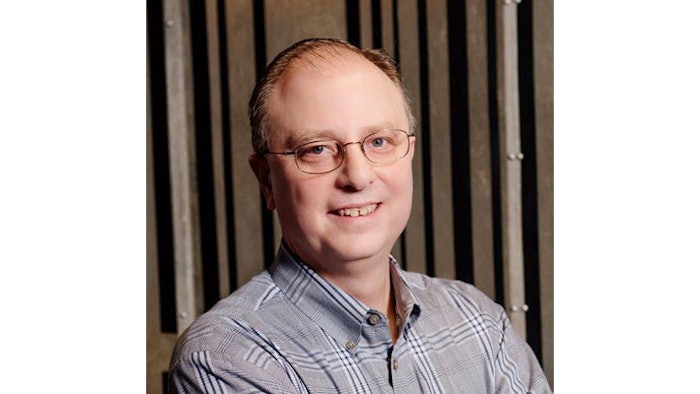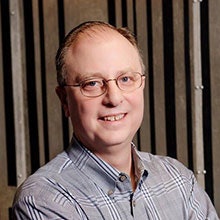 Although radio frequency identification (RFID) has been around for decades, it has only been in recent years that the technology has truly come into its own. Today, industry standards, lower system costs, greater solution reliability and higher adoption rates are giving RFID room to thrive — it is no surprise that IDTechEx predicts that the RFID market will reach $18.68 billion by 2026.
This growth is impacting a number of industries, including food manufacturing. As a new era for RFID emerges, here are a few key RFID trends, tools and uses food manufacturers should keep on their radar.
Tracking and Tracing: With increasing industry regulations, like the Food Safety Modernization Act (FSMA), food manufacturers are looking for new ways to collect the data necessary for proving compliance, satisfying audit requirements and accurately tracking and tracing products to mitigate recalls. RFID technology allows users gather the required data without the need for manual labor and "line-of-sight" efforts. Here's how it works: during the manufacturing process, a passive RFID tag (also known as a RAIN RFID tag), is attached to a pallet or container holding a product associated with a certain lot number. Whenever the pallet passes through an RFID portal, the tag is read and data is collected. This creates an audit trail — or chain of custody — detailing information such as production time and machines used. If there is a recall, the manufacturer can review the collected data, pinpoint the batch that contains the affected products and quickly pull that batch from store shelves.
Temperature Sensing: Also contributing to traceability efforts, RFID is now used for monitoring temperatures. By using specialty RFID tags equipped with battery-powered sensors, food manufacturers are collecting temperature data from pallets and containers throughout their lifecycle. If a pallet reaches an unsafe temperature, operators can toss the spoiled product or adjust the expiration date accordingly. In addition to monitoring temperature, manufacturers can also use RFID tags with sensors to observe humidity, pressure or motion.
Additional Memory Space: RFID is certainly taking on capabilities beyond providing a simple identifier. Now, some RFID tags have allotted space for storing additional, more detailed information. Think of an RFID tag as a scratch pad or a flash drive. For example, food manufacturers can store lot numbers and expiration dates, thus supplementing the product's audit trail. Plus, users do not have to upload this information to a database to retrieve it.
Low-energy Bluetooth Tags: While RAIN RFID tags are the more commonly used tags in the food manufacturing industry, active RFID tags are also making waves. The main difference between the two is that RAIN RFID tags require a powered reader to reflect/transmit their signal, whereas active tags contain their own power source. With greater read ranges than RAIN RFID tags, active RFID tags are used to track higher-value, lower-volume items such as equipment, IT assets and even people. However, active tags are more costly than RAIN RFID tags. In a time when manufacturers are looking to run lean, there is luckily now an alternative to Wi-Fi active tags: low-energy Bluetooth tags. These tags are not only less expensive than Wi-Fi active tags, but they are also easy to deploy — many companies already utilize Bluetooth-enabled devices, like smartphones, in their operations. For example, if a manufacturer wants to track metal cages throughout its facility, it could deploy Wi-Fi active RFID tags. However, this option is expensive and requires new wiring and several access points. Instead, the company could affix low-energy Bluetooth tags to each cage and mount a single reader (a "Cloud Node") in the center of the facility. As a result, the manufacturer could track and monitor its cages — without new IT infrastructure or costly tags.
Hybrid RFID systems: Systems that utilize both active RFID and RAIN RFID provide one, unified visibility solution for tracking assets within a manufacturing facility. No longer do users have to select one type of tags over the other. For instance, active RFID tags may be used to track large equipment, while RAIN RFID tags are used to track the individual pallets or containers of product. As both types of assets are tracked, operators can view everything in real time from a software interface. Notably, low-energy Bluetooth tags can take the place of active tags in these systems, making hybrid solutions even more affordable.
Pre-printed Tags: For any manufacturer, printing RFID labels on site, on demand, is extremely convenient and cost effective. However, this still requires time spent monitoring and managing printers. Instead of expending valuable resources and effort calibrating printers or fixing jams, more manufacturers are purchasing pre-printed/pre-encoded labels. With a simple order, companies can procure thousands of new — and reliable— tags so they can focus on more mission-critical tasks.
Whether a food manufacturer is in need of greater traceability to comply with industry regulations, or simply wants to reduce manual data collection efforts, now is the time to consider RFID. When deployed correctly, RFID technology can help manufacturers operate more efficiently and accurately — therefore, positively impacting the entire enterprise.