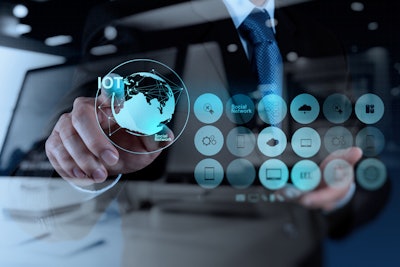 This week, SME held the Smart Manufacturing Experience, a three-day event including panels and vendors related to automation and increasingly 'smart' factory equipment. In conjunction with the show, the organization has released a report on the "building blocks" that can take a factory from conventional to smart.
One point that was emphasized repeatedly at the conference was the importance of company culture to a digital transformation. Workers need to understand how new equipment will benefit them, as well as how robots can affect the workforce in more complicated ways than the popular narrative of 'taking jobs.' A shortage of skilled workers means that robots can fill in for some positions and create others: after all, people need to supervise those robots and develop the tasks the robots will then be assigned to do.
Check out the full infographic below.