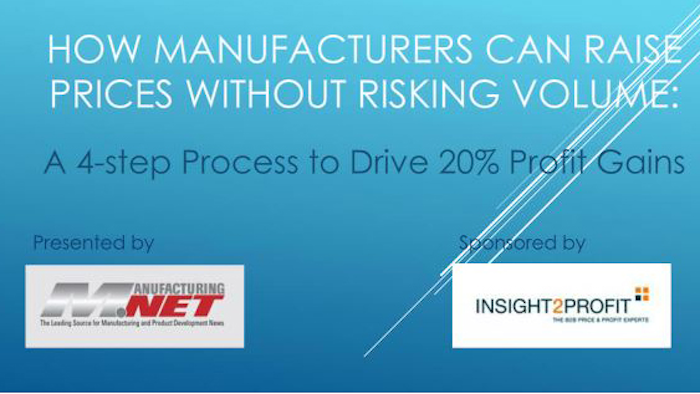 Operational effectiveness, supply chain efficiency, and customer behavior all impact profitability. This webinar will focus on how manufacturing companies can raise prices without risking volume and will take a look at the specific challenges manufacturers face. Using a 4-Step process for combining pricing technology and strategy, manufacturers can see 20% more profit.
In this webinar we will take a look at a case study that will introduce our 4-step process for combining pricing technology & strategy. 
We will: 
Validate the power of the pricing lever and the necessity of leveraging both technology and strategy to safely improve pricing.
Identify and help eliminate price leaks and profit killing price outliers.
Demonstrate how segmenting customers, products and orders by value drivers maximizes profit on a transaction level creating significant opportunity to increase top and bottom line results.
Show that without full engagement with the commercial team, pricing strategies are doomed to disappoint.