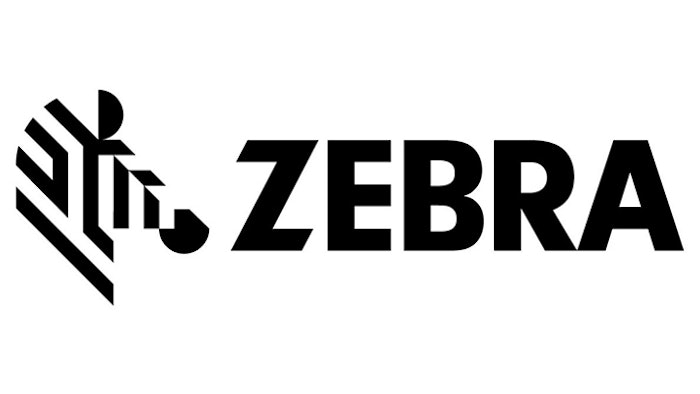 LINCOLNSHIRE, IL — Zebra Technologies Corporation, a provider of rugged mobile computers, barcode scanners and printers enhanced with software and services to enable real-time enterprise visibility, today unveiled the industry's most comprehensive portfolio of business-class location solutions for the manufacturing and transportation and logistics industries. Zebra MotionWorks automatically senses the location of assets and inventory, helping improve employee safety, streamlining production lines, and delivering actionable insights to increase productivity and efficiency.
Zebra MotionWorks is based on Zebra's RFID technology. For example, the company is the "Official On-Field Player Tracking Provider" for the NFL which demonstrates how Zebra delivers real-time visibility insights via RFID for organizations from the goal line to the assembly line and everywhere in between. Earlier this year, Zebra Technologies was recognized as a Visionary in Gartner, Inc.'s first-ever 2018 Magic Quadrant for Indoor Location Services, Worldwide. According to the report, "(clients) are looking for a vendor that can be a trusted advisor to provide a single framework that integrates multiple technologies to solve multiple location issues while eliminating redundancy and providing a lower overall cost."
Powered by Savanna, Zebra's data intelligence platform, MotionWorks is a portfolio of flexible and customizable, end-to-end solutions that integrate operational and edge data from multiple sources — including Ultra-Wideband (UWB), UHF RFID tags, Bluetooth Low Energy (BLE) beacons and cameras — to create insights that mobilize action to solve business needs. The portfolio includes innovative options such as the MotionWorks Asset solution, the MotionWorks Material solution and the MotionWorks Yard solution.
KEY USE CASES FOR MOTIONWORKS AND RFID
The MotionWorks Asset solution allows businesses to track and manage important assets with detailed, on-time information about the location, condition, and state of their enterprise resources. Automated asset tracking saves time and money, making operations more efficient by ensuring assets are available when and where they are needed.
An aviation manufacturer saved nearly $1 million in replacement costs and improved productivity by using this solution to improve the visibility of their parts and significantly reduced the time spend searching for assets.
The MotionWorks Material solution helps manufacturers manage and automate the flow of material for their business. With seamless integration into other plant floor and enterprise resource planning (ERP) applications, it provides valuable insights into smarter material usage and helps ensure just-in-time delivery, creating operational efficiencies and reducing costs.

A European automotive manufacturer saved $750,000 in inventory carrying costs, improved labor productivity by almost 20 percent and decreased on-hand inventory from local suppliers from seven days to two days with this solution.

The MotionWorks Yard solution facilitates the continuous flow of material and goods between transportation systems, distribution centers, and manufacturing plants. It also increases gate transaction speed, improving switcher productivity and ensuring the right trailer arrives at the right door at the right time.   

This solution has helped a North American retailer reduce the average trailer check-in time by 80 percent — decreasing labor costs and dwell time while improving yard efficiency and conserving fuel costs. By getting the right trailer to the right dock door at the right time, the retailer has improved supply chain velocity and enabled faster product movement to the retail floor.

Using the Savanna Location Engine, Zebra's MotionWorks solutions provide enterprise-level scalability that can support thousands of sites and users, and hundreds of thousands of tracked resources, as well as the capability to locate Zebra mobile devices. These solutions provide data to other enterprise applications and include a user interface and console that can manage the system and offer reports, events, alerts and actions at the enterprise resource level.
As part of the MotionWorks announcement, Zebra is also introducing three new RFID fixed combination reader/antenna solutions, designed to track items as they travel into, through and out of a facility.