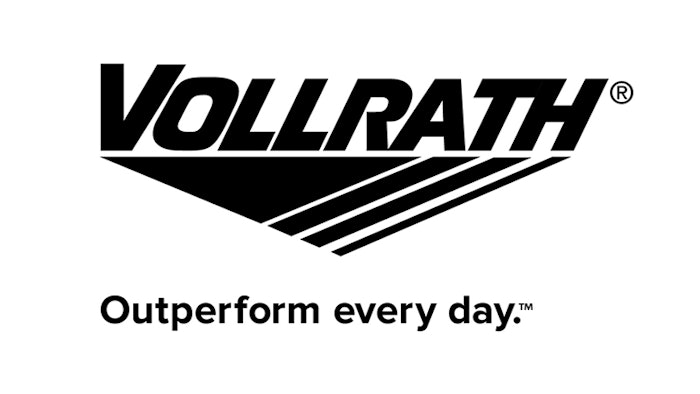 Sheboygan, WI — The Vollrath Company, LLC, president and chief executive officer, Paul Bartelt, announced the acquisition of the cleaning equipment division of CDF Industries in Quakertown, PA.
By acquiring CDF Industries, an industrial cleaning equipment design and manufacturer, Vollrath will add innovative cleaning equipment designs and processes to an already extensive portfolio of industrial cleaning solutions provided by Stoelting Cleaning Equipment. CDF's operations for vibratory deburring and centrifugal disc finishing will continue to operate under the CDF Industries name.
Vollrath, a leader in metal stamping and fabrication, acquired Stoelting Cleaning Equipment in May 2012. Based in Kiel, WI, Stoelting Cleaning Equipment designs and manufactures a complete line of spray and ultrasonic cleaning equipment for manufacturing operations, including general industrial, machining and stamping, electronics, automotive, aerospace and entertainment applications. Its long-standing reputation for the design and manufacture of superior process solutions for the complex cleaning needs of today's manufacturing environments will be complemented by CDF Industries washing capabilities.
"Acquiring CDF Industries was a great opportunity to expand our presence in the industrial cleaning markets by adding products that allow us to grow our business in new industries and market applications," Bartelt said. "Like Vollrath and Stoelting, CDF Industries has a long-standing reputation for the design and manufacture of industry-best products and outstanding customer service."
"After meeting with Adam McMurtrie, the owner of CDF Industries, we knew this acquisition would be the perfect fit with our existing Stoelting Cleaning business. Adam and his team have a legacy of innovation in process and design to deliver outstanding cleaning solutions," said Jean Horvath, Vollrath's general manager of its Custom and Specialty Products division. "We are excited to expand our growth opportunities for our industrial cleaning business and thrilled that Adam will become part of Stoelting's selling team."
Design and manufacture of CDF Industries' cleaning equipment product offering will be relocated to Stoelting's manufacturing facilities in Wisconsin.