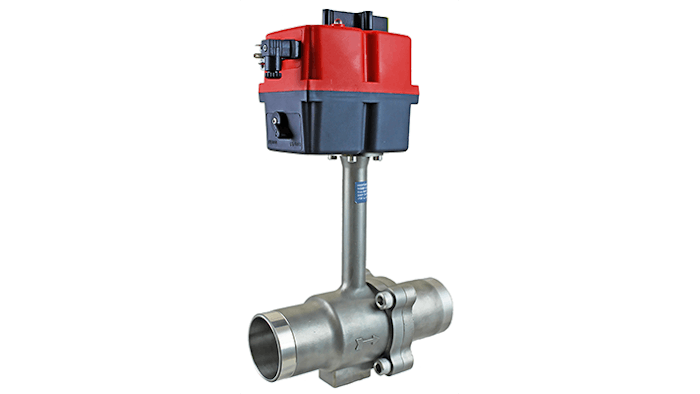 HANTEMP Controls (Westmont, IL), a manufacturer of stainless steel valves and other controls for refrigeration applications in the food and beverage industries, has expanded its line of ball valves designed to withstand the often corrosive and harsh environments of industrial warehouses.
Featuring all stainless steel construction ensuring unmatched resistance to corrosion, the COBRA-NECK ball valves are now available in a wider range of sizes (3/4-inch to 4-inch connections) to meet system-specific needs.
The COBRA-NECK ball valve is also advantageous due to its versatility. When equipped with an actuator for motorized control, the COBRA-NECK valves can be used to accurately monitor pressure, temperature, flow and refrigerant liquid level to operate both efficiently and safely.
The valves have also been approved for safe operating temperatures and pressures ideal for any refrigeration application and are compatible with today's common refrigerants including ammonia, CO2 and many secondary refrigerants.
For more information, visit www.hantempcontrols.com.