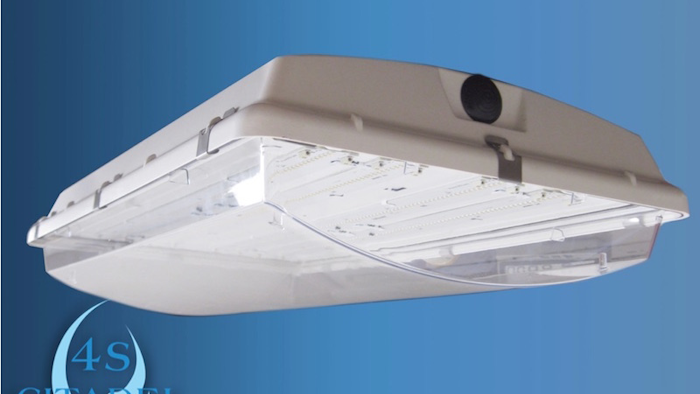 The Citadel 4S is an enclosure unlike any enclosure you have never seen before. It's compact yet robust and protects LED engine investment in demanding environments.
It has been tested and certified UL, NSF, RoHS, NEMA4X, IP65, IP66, IP67 and even IP69. Completely compatibility with mid-powers LED modules and LED drivers. The 2XDAR "Driver Attachment Rail" plate snaps quickly and easily into the back of the housing to hold and separate drivers from the boards minimizing heat effects to neighboring Solid State Lighting components.
The flat Board Tray is designed for use with Zhaga Compliant 0.95" or 1.60" LED Board Modules for ease of assembly using a patent pending clip system -- Board Retention Clips keep LED Modules in position. Protect your investment with our Acrylic or Polycarbonate diffusers available in Clear or FR50TM Frosted. They are resistant to breakage and reduce replacement costs. SLP Guardian SealTM certified gasket with lens clips or latches are the final touch to insure reliable enclosures from demanding environments.
SLP Lighting  www.slplighting.com