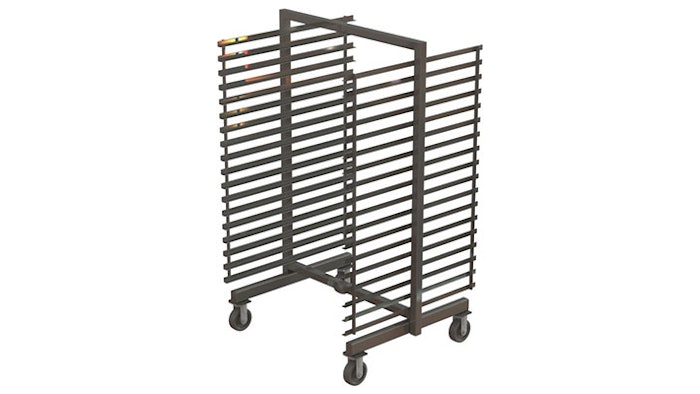 The Nesting Smokehouse Truck is designed to maximize cooking space and optimize airflow within a smokehouse or dehydrator. This rack features 18 shelves to hold trays and screens.

The Nesting Smokehouse Truck features minimal obstructions on the sides that face the oven walls, allowing the breakpoint air that cooks product in a smokehouse or dehydrator to move across product with minimal degradation, resulting in more uniform cooking. The bottom of the rack includes a 12" clearance, allowing air to flow under the rack unobstructed.

Constructed of high grade stainless steel, the Nesting Smokehouse Truck is durable enough to withstand the most demanding environments and last you for years to come.

Each Nesting Smokehouse Truck is custom made to your requirements and specifications and meet all Sanitary Equipment Design principles.
Fusion Tech Integrated  www.ftiinc.org