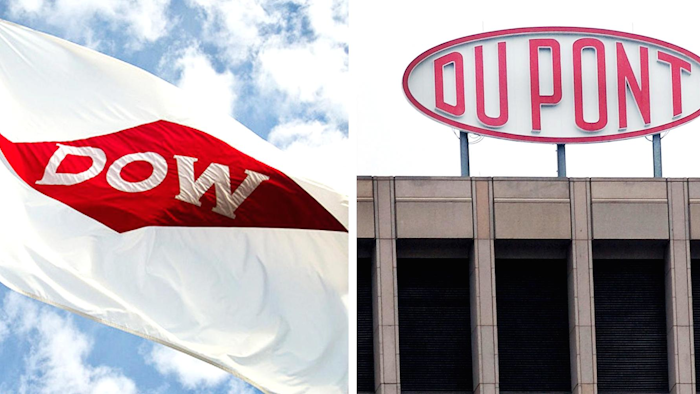 Dow Chemical Co. and DuPont have announced who will be at the helm of their post-merger company, DowDuPont.
Andrew Liveris, the current CEO of Dow announced months ago that he is retiring once the transition is complete. He also cautioned last month that the chiefs of the two companies' current divisions won't automatically become CEOs of the three planned spinoffs from DowDuPont: agriculture, specialty chemicals and materials. But in some cases that's how it shook out.
James C. Collins Jr., for example, is currently the head of DuPont's agriculture business, and he will be operating chief of DowDuPont's combined agriculture company.
According to The Wall Street Journal, Marc Doyle, will be the CEO of specialty products. Right now, he is the leader of DuPont's Electronics & Communications, Industrial Biosciences, Nutrition & Health, Performance Materials, and Safety and Protection businesses.
Jim Fitterling, currently Dow's chief operating officer, will be the leader of the combined company's materials business.
DuPont's current CEO, Edward Breen, will be CEO of the combined DowDuPont.