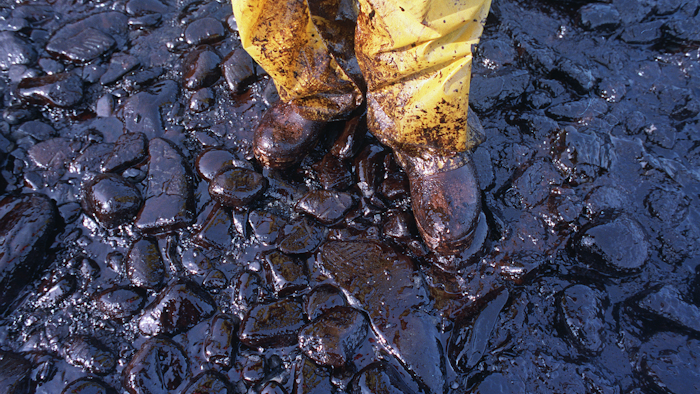 TIRANA, Albania (AP) — Authorities say that oil spilled from a ship has polluted a tourist beach in southwestern Albania.
Vlora Deputy Mayor Ardi Musta told The Associated Press Tuesday that a day earlier oil had leaked from a ship at a storage terminal in Zvernec, 140 kilometers (87 miles) southwest of the capital, Tirana, polluting up to five kilometers (3 miles) of the beach.
The operation of the terminal company has been suspended and it has been fined 1 million leks ($8,000).
Defense Minister Mimi Kodheli posted on Facebook that navy ships were assisting local personnel in cleaning tons of oil from the sea and the beach.
The Vlora bay is a main tourist destination in the tiny western Balkan country.