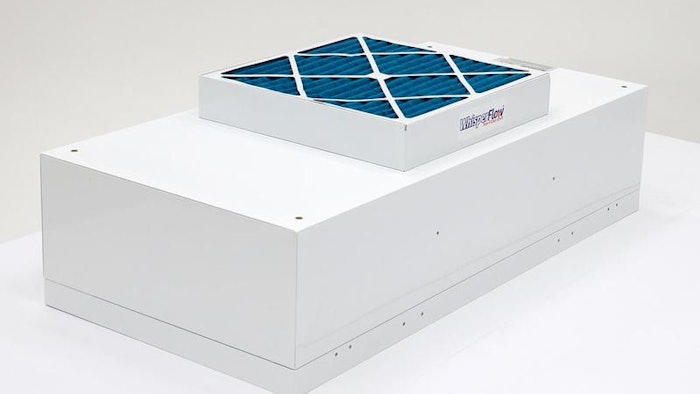 Fullerton, CA – Terra's WhisperFlow™ Room Side Replaceable (RSR) fan/filter units let you replace HEPA or ULPA filters inside the cleanroom without having to shut down and breach the cleanroom seal. These modules are designed to allow access to filters, while limiting downtime for regular maintenance.
Traditional filter units require roof access or a complete shutdown of the cleanroom for filter replacement. Downtime and recertification can be time-consuming and costly. Terra's RSR filter modules feature gel-filled channels that seal against the module housing. From inside the room, slide the easy-open clamps to release the filter for service or replacement. Once the new filter is lifted into place, the room is operational.
WhisperFlow fan/filter units operate at a low decibel, providing a comfortable work environment. The ¼-horse power direct-drive motor is energy efficient and non-contaminating.
Terra Universal has over 35-years of experience manufacturing modular cleanrooms and equipment. For more information about the room-side replaceable FFUs, visit http://www.terrauniversal.com/cleanrooms/room-side-replaceable-fan-filter-units-ffus.php.