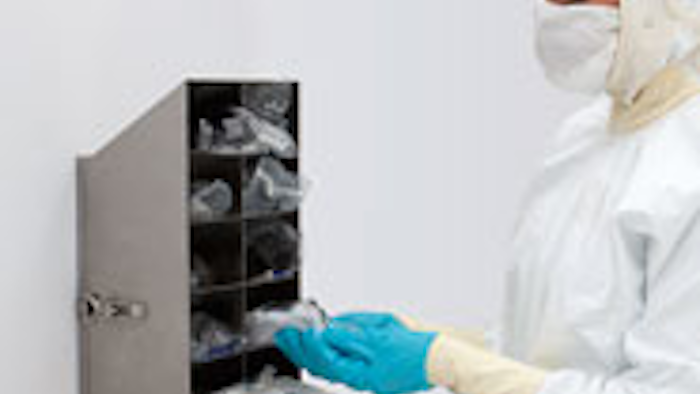 Terra Universal introduces a new addition to their special BioSafe product line – a hinged, easy-clean safety glasses holder. The container is designed for comfortable access to stored items, while maintaining stringent cleanliness standards and simplifying sanitation processes.

Featuring a convenient hinged design, the mounted BioSafe holder swings out from the wall by releasing a simple catch. Easily lift the holder out of the hinges for removal to access hard-to-reach, sloped cubbies which can then be properly wiped down or steam cleaned to rid the compartments of particle accumulation. Durable 304 stainless steel or polypropylene construction is compatible with your room's cleanliness requirement. The safety glasses holder is available with 10, 24, 32, or 48 compartments, supporting a variety of storage solutions to fit your needs.

Terra Universal has over 35-years of experience manufacturing modular cleanroom furnishings and other critical environment solutions. For more information about the BioSafe Safety Glasses Holder, visit http://www.terrauniversal.com/cleanroom-equipment/safety-glasses-holder.php.