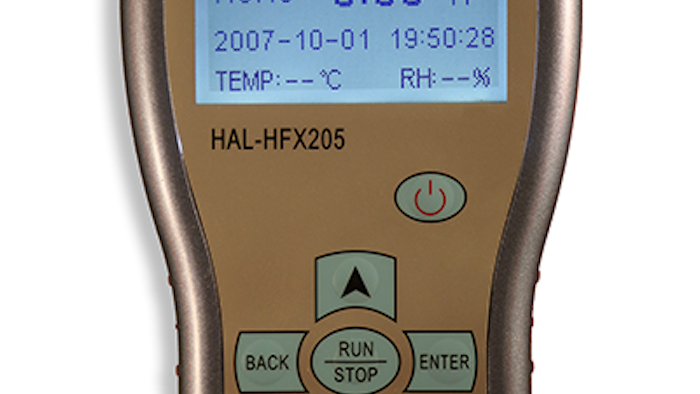 Formaldehyde (HCHO) is one of the most commonly used poisonous substances found in daily life and industry. The HFX205 Formaldehyde Monitor is designed for use in a wide variety of applications such as furniture, floorboards, wallpapers, paint, gardening, indoor decorations, construction, dye stuffs, paper manufacture, pharmaceutical, medical, food, cleaning, synthetic resins, textile treatment, horticulture and cosmetics. The HFX205, based on reliable electrochemical sensing technology, features fast response times, directly displays the formaldehyde concentration in ppm or mg/mᵌ, and is easy to use.

Ranges are from 0-100 ppm with four models available: 0-10ppm; 0-25ppm; 0-50ppm; 0-100ppm

The optional external digital temperature and humidity sensor allows correction for accurate measurement. The USB port provides capability of downloading of stored data as well as continuous, real-time monitoring of the environment.

Features include wide measuring range, fast response, direct real time reading, data storage capability, high-speed USB, no warm-up time, auto backlight, self-calibration, excess limit warning (ACGIH TLV and OSHA STEL).

For more information about the HFX205 Formaldehyde Monitor go to: www.newstarenvironmental.com/hal-hfx.