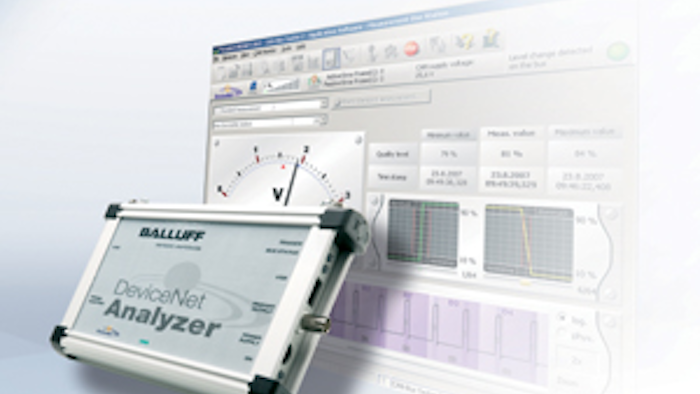 Balluff introduces its DeviceNet analyzer for analyzing, commissioning, monitoring and maintaining DeviceNet/CAN bus installations. Maintenance technicians, integrators, technical experts or anyone who requires reliable information on the functional status of their DeviceNet system can use it to increase the overall efficiency of their facility. According to the company, DeviceNet analyzer also allows you to:
Analyze signal square wave quality.
Monitor overall network health by node.
Detect the location of cable breaks and short circuits.
Locate weak points, such as incorrect cable types, lengths and faulty plug connections.
Ensure the network is healthy during startup and setup.
Identify trouble nodes on the network, and when used over time, see trends in network health.
Check the quality of cables (or field-wireable connections).
Help root out the zone where the trouble is occurring during downtime troubleshooting.