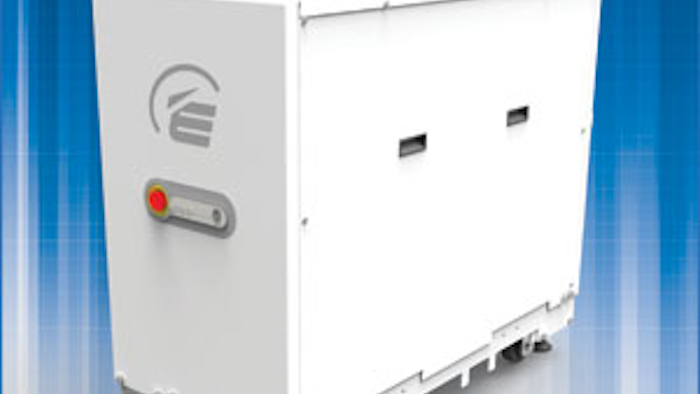 Edwards has extended its range of GXS dry pumps to meet the demands of high-volume industrial OEMs and end-users. According to the company, the new GXS450 and GXS750 pumps:
Feature innovative screw technology and a high-efficiency drive to deliver high vacuum performance.

Have high peak pumping speeds of up to

436 cfm

, and when combined with a booster pump can offer even higher speeds of up to 1978cfm, while achieving ultimate vacuum typically down to 3.8x10-4 Torr without purge.
Are ideal for many applications which require rapid pumping of large gas volumes, such as steel degassing and metallurgy processes, glass coating, solar coating, LED manufacture and
load-lock applications for vacuum chamber evacuation, but can also maintain a low process pressure for extended periods.
Feature ad

vanced temperature control, low maintenance and long service intervals of up to five years, making them robust and economical.

Feature a design that incorporates a number of innovative features which contribute to its smooth quiet running, excellent vacuum performance and low running cost.

Have shafts that are supported at both ends for increased rigidity, resulting in improved dust handling, reduced vibration and noise levels below 70 dB(A).

Enable users to minimize their environmental impact as they feature reduced gas and power consumption.

Feature a motor that is matched to the inverter to give up to 15-percent efficiency improvement compared to current designs, which further reduces the cost of ownership.

Are fitted with a controller as standard, providing users with reduced installation cost and enhanced control features including stand-by for reduced utility consumption, pressure control and start-up and shutdown routines.

Are now available in 10 variants to suit all applications.