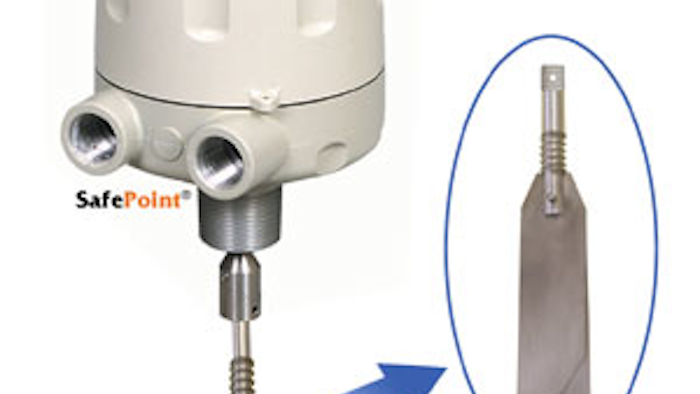 Monitor Technologies presents its 2-vane collapsible paddle that can be inserted from the outside of a bin or silo through a 1-1/4-inch NPT or 1-1/2-inch BSPT coupling. This stainless steel paddle assembly further features:
A spring action that allows the paddle to be removed from the same opening if needed.
Dependable level indication for average bulk density materials due to the paddle's 2-vane design and 8.66-inch (220-mm) turning diameter.
Compatibility with level switches that are mounted either vertically or horizontally.  
Accommodations for the company's SafePoint® fail-safe and KA/KAX rotary paddle level switches.