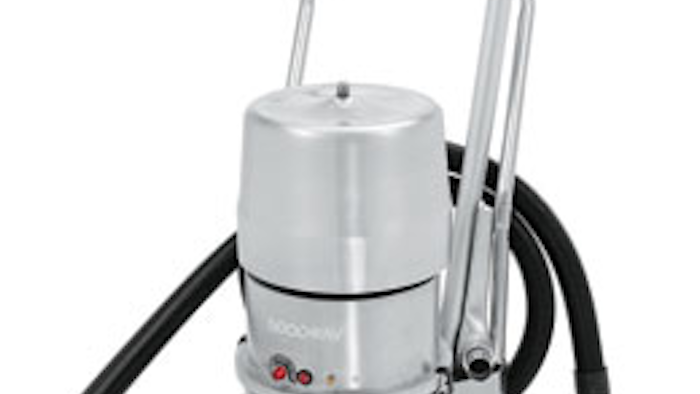 Goodway Technologies Corporation recently introduced the VAC-CRV dry clean room vacuum with ULPA filtration, which is certified as 99.999% efficient down to 0.12 microns. The unit features:
A smooth stainless steel tank for easy wipe down.
Small footprint.
Multi-stage filtration system with change filter indicator light.
Large ULPA filter.
5 gallon paper filter collection bag.
Plastic bag tank liner.
Stainless steel tank.
Stainless steel tool bin.
11⁄2" hoses.
Chem Show Booth #741
www.goodway.com