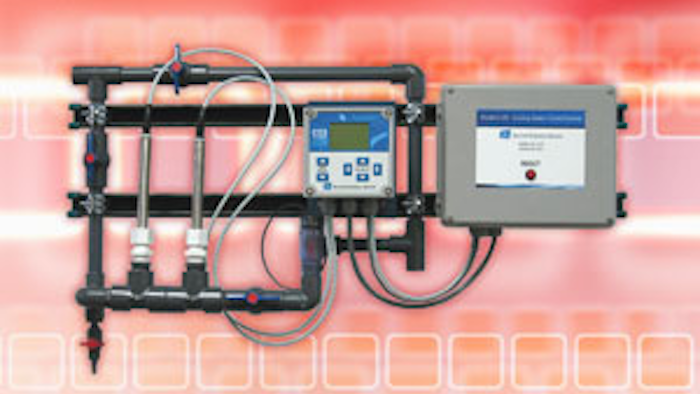 The Model 2122 cooling tower control system from Electro-Chemical Devices, Inc., reduces waste and costs by eliminating excess chemical feeds. An integrated system that controls acid feed, blowdown and inhibitor feed in cooling processes, the Model 2122 features:
Rack mounted configuration.
pH monitoring to control acid feed.
Conductivity controlled blowdown.
A timer-based overfeed function that locks out the blowdown cycle or the acid/base feed function and triggers a process alarm if necessary.
A Model 22 Controller, a Model PHS10 pH sensor and a Model CS10 conductivity sensor.