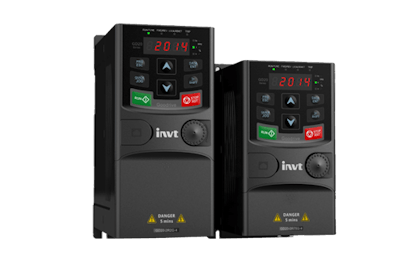 Description
As a kind of mini general vector inverters, Goodrive20 series inverters adopt international advanced vector control algorithm and possess excellent functions; compatible with wall and rail installation, smaller and space-saving, Goodrive20 series inverters are high performance mini products for small power market.

Features
① New structure design
1. Mini design, smaller installation space;

2. Compatible with rail and wall installation, flexible installation manner;

3. Available multi-inverter in parallel installation, more effective space-saving.

② Easy maintenance
1. External keypad;

The standard membrane keypad supports external LED keypad and facilitates on-site applications; support external LED keypad with parameter copying, the two-keypad operating functions are convenient for commissioning control;

2. Swapple cooling fan, easy maintenance.

③ Reliable QA
1. The product design strictly follows IEC international standards and passes the CE test;

2. Advanced thermal technology makes exact thermal design.

Product advantages
(1)Mini structure;

(2)Easy maintenance;

(3)Various installation ways;

(4)Excellent performance;

(5)Multi-function and easy to use.

Main applications
Textile machinery, Food machinery, Plastic machinery, Printing and packaging, Environmental protection equipment, Ceramic equipment, Woodworking equipment, Conveying equipment.