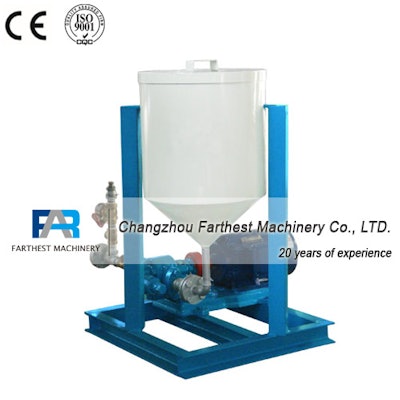 Features
1. Manual weighing and high accuracy;
2. Surge Tank is made of stainless steel with long service life;
3. Steam heating is optional for all kinds of vegetable oil, animal fats;
4.Atomizing nozzle is optional for getting better effect;
5. It is spraying system controlled by solenoid valve to minimize residue inside of fittings.