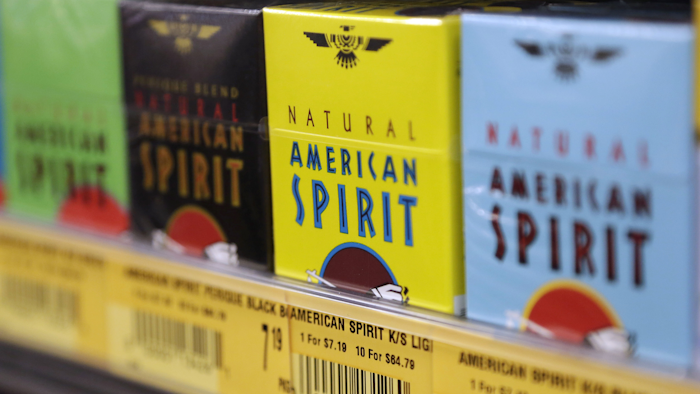 WINSTON-SALEM, N.C. (AP) — Japan Tobacco is buying the non-U.S. assets of Reynolds American's Natural American Spirit for about $5 billion in cash.
Reynolds American Inc., the second-biggest tobacco company in the U.S., is the parent of Camel and Pall Mall cigarette maker R.J. Reynolds.
The international businesses included in the transaction distribute and market Natural American Spirit additive-free and organic styles of cigarettes and roll-your-own tobacco mostly in European and Asian markets.
The deal doesn't include rights to the Natural American Spirit brand name and associated trademarks in the U.S., U.S. duty-free locations, U.S. territories or in U.S. military outlets, all which will be kept by Reynolds American subsidiary Santa Fe Natural Tobacco Co.
Reynolds American CEO Susan Cameron said in a written statement Tuesday that once the deal closes, the international rights to all of Reynolds American's operating companies' cigarette trademarks will be owned by international companies, allowing the company to better focus on growth in the U.S.
The Japan Tobacco Group and Reynolds want to lock up regulatory approval for the deal by early next year.
Reynolds American is based in Winston-Salem, North Carolina.