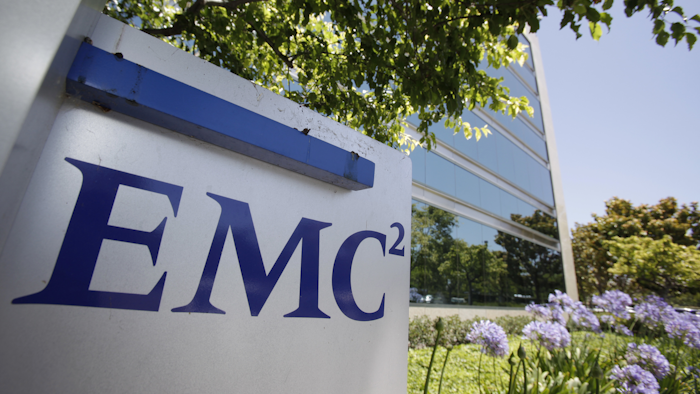 NEW YORK (AP) — Dell is buying data storage company EMC in a deal valued at approximately $67 billion.
Shareholders of EMC Corp. will receive about $33.15 per share, which includes cash plus tracking stock linked to part of EMC's economic interest in the VMware business.
VMware will stay an independent, publicly traded company.
Michael Dell will serve as chairman and CEO of the combined business.
Dell Inc.'s headquarters will stay in Round Rock, Texas. The combined enterprise systems business headquarters will be in Hopkinton, Massachusetts, where EMC is based.
The deal is targeted to close in the second or third quarter of Dell's fiscal year ending Feb. 3, 2017. It still needs approval from EMC shareholders.