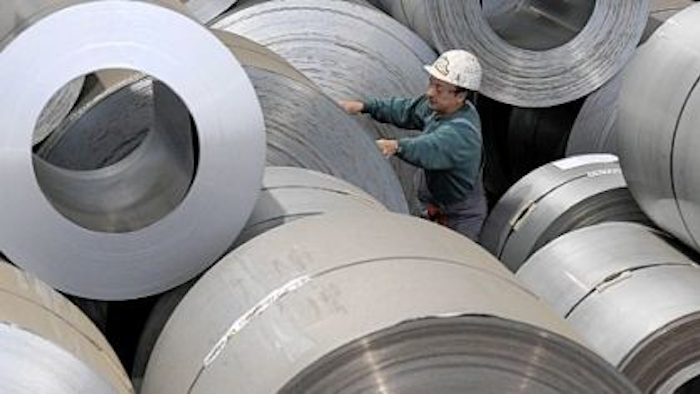 A measure intended to root out currency manipulation headlined a package of trade legislation passed by the U.S. Senate earlier this month.

But the bill also included a provision that supporters hope will bolster U.S. steel companies amid stiff competition from imports.

After the Senate rejected an initial motion on Trade Promotion Authority -- a controversial move that would likely clear the way for the U.S. to join the Trans-Pacific Partnership trade agreement -- legislative leaders struck a deal to pass several Democratic priorities before moving ahead with TPA.

Those included a trade package aimed at African nations, as well as a bill to reauthorize U.S. Customs and Border Protection. The customs bill included penalties for nations accused of manipulating currency and included language from the Leveling the Playing Field Act.

The latter provision, originally offered by Sen. Sherrod Brown, would increase the penalties for withholding country-of-origin information and curb the ability of foreign companies to inflate their initial prices in order to lower subsequent tariffs.

Backers argue the bill would particularly help the country's embattled steel industry, which was hit hard by a surge in imports and plummeting crude oil prices.

"We can give the steel industry and others new tools to fight back when foreign imports undercut their business," Brown, D-Ohio, said of the provision.

Brown called on the president to sign the trade package before enacting TPA, but the language likely faces a very uncertain future in Washington. A House panel passed a dramatically different customs bill, while the Obama administration opposes the currency manipulation provision.

Some conservatives, meanwhile, argued the legislation could lead to legal "mischief" by granting domestic industries another reason to appeal decisions by the U.S. International Trade Commission.