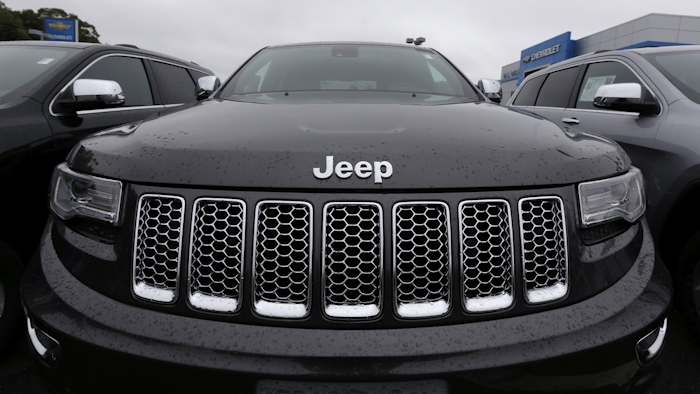 Fiat Chrysler says U.S. sales soared 14 percent last month, helped in part by another strong month from the carmaker's Jeep brand.
Jeep sales were up 40 percent, and Fiat Chrysler sold more than 193,000 vehicles overall in what the company described as its best September since 2000.
Other automakers report sales later Thursday.
Analysts expect most automakers to report strong sales for September, partly because of the late Labor Day holiday. Kelly Blue Book forecast a 12 percent increase in sales from a year ago to 1.39 million cars and trucks.
Labor Day is typically one of the biggest sales weekends of the year as dealers hold model year-end clearance sales. Last year, Labor Day weekend was counted as part of August sales. This year it's in September.