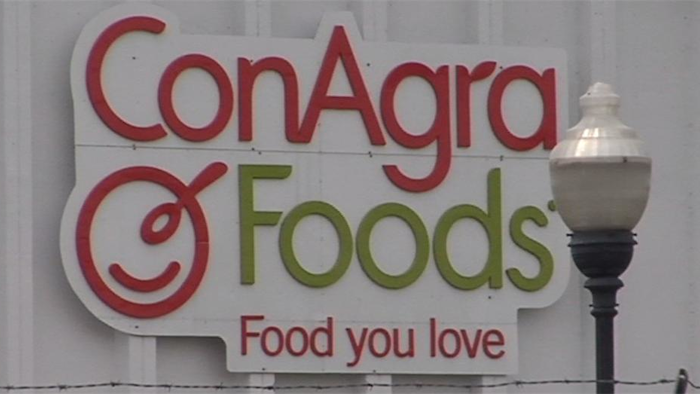 ConAgra Foods plans to close one of its two cookie plants in the eastern Wisconsin city of Ripon, a move that would eliminate about 300 jobs later this year.
Omaha-based ConAgra, which owns brands including Hunt's, Healthy Choice and Marie Callender's, took over production of Rippin' Good Cookies after purchasing the plants from Ralcorp in 2013.

The west plant targeted for closure makes "soft bake and enrobed cookies," according to the company. An outlet store on the campus would also close, while the east plant would continue producing wafer cookies.

Laid-off workers can apply for other positions within the company, but the decision represents a blow to the small city that's produced cookies since the 1930s. The 300 cuts also comprise about 10 percent of Ripon's manufacturing workforce.

"We're known as 'Cookie Town USA,' and people come to expect that's what we're here to do," Ripon Chamber of Commerce chief Jason Mansmith told WLUK-TV.

ConAgra officials said the decision would increase efficiency amid declining demand for packaged foods. The company reported a quarterly net income loss of more than $950 million in March.

Last week, ConAgra announced the acquisition of New Hampshire-based Blake's All Natural Foods. CEO Sean Connolly said the deal "provides more choices to a growing group of people buying natural and organic foods."