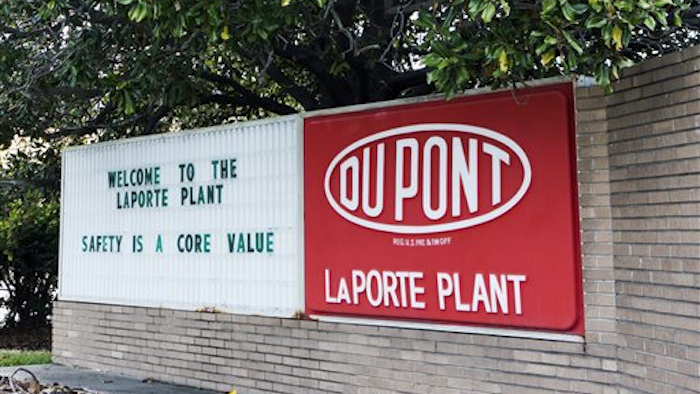 Houston, Texas — Federal regulators say problems in the design of a network of pipes and valves at a Houston-area DuPont chemical plant contributed to a poisonous gas leak that killed four workers in November.
U.S. Chemical Safety Board investigator Dan Tillema said in a news briefing Thursday that the events leading to the deaths of the workers Nov. 15 in La Porte began days before.
A unit shutdown led to water leaking into a holding tank for methyl mercaptan, a chemical used in the manufacture of insecticides. The mixture resulted in a gel forming on pipes leading from the tank.
Efforts to remove the gel, which was causing pressure to build, resulted in the opening of interconnected valves. This ultimately allowed the gas to leak into the building housing the four workers.