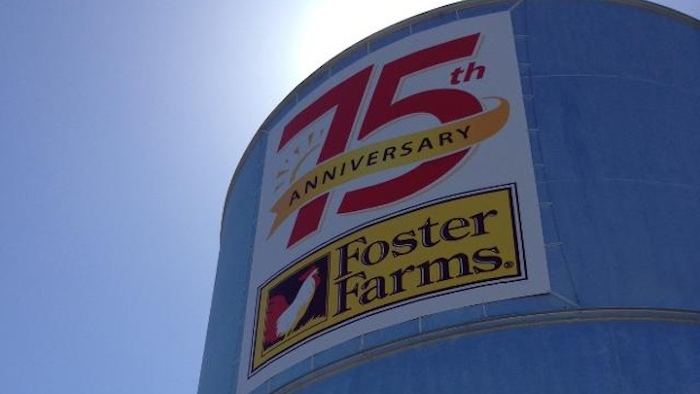 Hundreds of turkeys at a central California ranch are being killed to prevent the spread of avian influenza.
Federal agriculture officials say they found the commercial turkey flock at Foster Farms' Stanislaus County facility to be infected with a strain of avian influenza.
According to officials, the H5N8 strain is not known to cause a threat to humans, but can decimate entire poultry flocks.
NBC reported that on Saturday Foster Farms announced a routine food safety screening, uncovering the flu outbreak at its ranch. The birds were quarantined to keep within the USDA policies. 
The testing occured after the flock experienced a major spike in deaths.
The H5N1, another strain of bird flu, is much more likely to infect humans. H5N1 ravaged poultry across Asia in 2003.
Fortunately, Foster Farms says no turkey products have been affected by the outbreak.