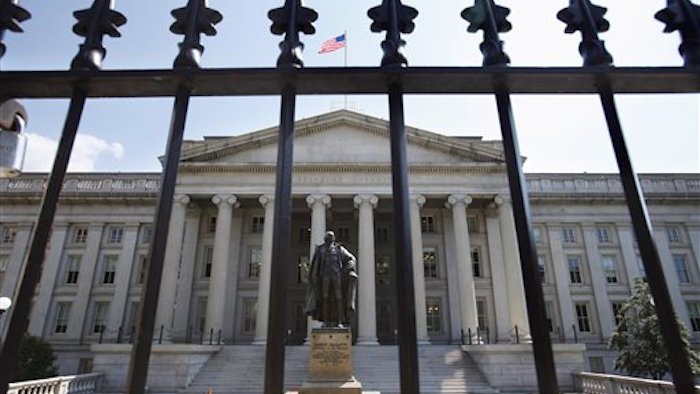 Washington, D.C. — Foreign holdings of U.S. Treasury securities rose to a record level in December despite investors in China and Japan, the two biggest foreign owners of Treasury debt, cutting back on their holdings.
The Treasury Department said Wednesday that foreign holdings increased 0.7 percent in December to a record $6.15 trillion following a 0.9 percent increase in November. Total holdings had fallen in both September and October.
China, the No. 1 holder of Treasury debt, trimmed its holdings by 0.5 percent to $1.24 trillion, while Japan, the No. 2 foreign buyer, cut its holdings 0.9 percent to $1.23 trillion.
Offsetting those declines, holdings by Britain rose 8.4 percent to $189.2 billion, while holdings by oil exporting countries rose 2.5 percent to $285.9 billion.
Foreign governments, through their central banks, account for two-thirds of the foreign holdings. For December, the total held by foreign governments dipped 0.5 percent to $4.11 trillion.
The expectation is that demand for Treasury securities, still viewed as one of the world's safest investments, will remain strong this year. While U.S. interest rates are low, they are expected to start rising later this year once the Federal Reserve begins to lift interest rates.