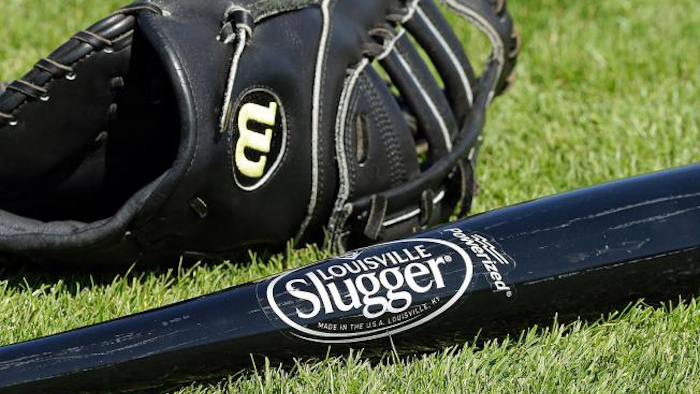 One of the most iconic brands in baseball is changing hands for the first time in its more than 130-year history.

Wilson Sporting Goods Co. announced Monday it would pay $70 million to acquire Louisville Slugger from Hillerich & Bradsby Co.

"We are excited to welcome Louisville Slugger into the Wilson family," said Wilson President Mike Dowse. "Growing our baseball and softball business globally is a key business strategy, and Louisville Slugger is one of the most recognizable baseball brands in the world."

Louisville Slugger became famous for its wooden bats used by countless big league players — it remains the official wooden bat of Major League Baseball — and dominated that market for much of the 20th century.

The company, however, dealt with increasing competition in recent years, including from DeMarini, which like Wilson is owned by Finnish company Amer Sports Corp.

H&B CEO John A. Hillerich IV, whose great-grandfather's Kentucky woodworking shop spawned the company, said H&B needed to pursue a new business model.

"We recognized from our first conversation with Wilson that they would be a great partner and steward of the brand our family created and so many have nurtured for 131 years," Hillerich said.

Under the agreement, H&B will exclusively manufacture bats for Wilson at its current Louisville facility. Wilson would then market Louisville Slugger products through its baseball and softball division.

H&B will maintain its Louisville museum, along with its Bionic Gloves division and Powerbilt golf brand.

The deal remains subject to approval by H&B shareholders. Approval is expected in the second quarter of 2015.