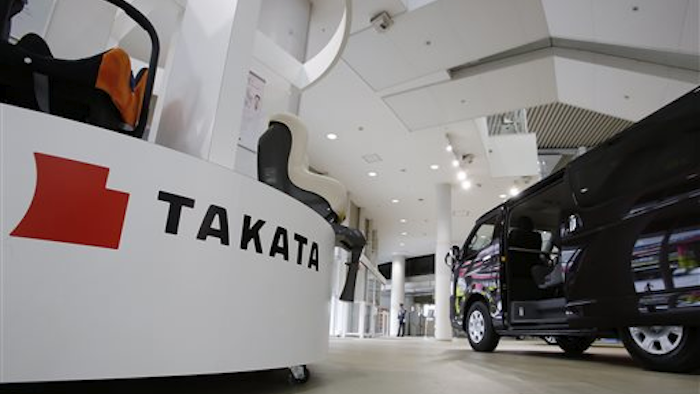 Japanese carmakers will work together closely to deal with Takata Corp.'s air bag problems, as the number of recalls has expanded both in Japan and the United States, the head of an industry body said Thursday.
"I feel a strong sense of crisis about and awareness of the magnitude of the number," Fumihiko Ike, chairman of the Japan Automobile Manufacturers Association, told a press conference.
Ike also expressed hope that an interim report will be compiled later this year by investigators from the international car industry probing the problems triggered by potentially lethal air bags produced by Japanese parts supplier Takata.
As for how to share the costs of the recalls between Japanese automakers and Takata, Ike said, "It will not be determined unless we find out what have been the real causes" of the recalls.
On Tuesday, U.S. regulators announced Takata is almost doubling the recalls to 33.8 million vehicles in what an official described as "the most complex" recall in the country's history.
The move raises the number of cars affected globally since 2008 to more than 50 million. Several deaths have been linked to Takata air bags, which can deploy too forcefully and spray shrapnel inside the car, in the United States and Malaysia.