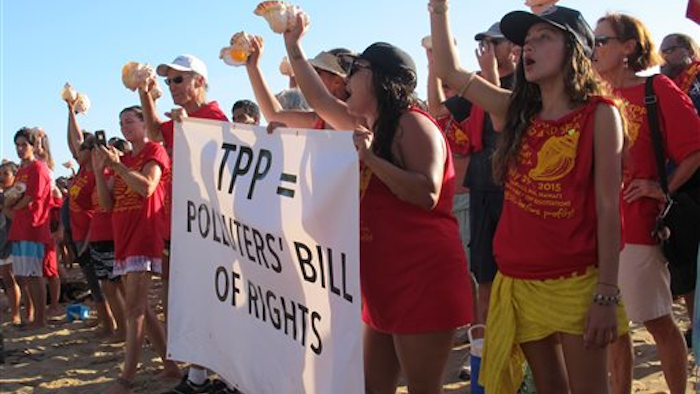 Amid ongoing negotiations over the proposed Trans-Pacific Partnership, the United States reportedly proposed convening member nations for a forum to combat currency manipulation.
Although the forum would include top finance officials from those countries, the effort would be separate from negotiations over the 12-nation trade pact, Australia's trade minister told Reuters.
"They are not looking to put it in as part of the TPP treaty," Trade and Investment Minister Andrew Robb Andrew Robb said of the U.S. "They are looking ... to make use of the relationship of the 12 countries to consider currency issues on an ongoing basis, so we hopefully don't see the re-emergence of currency manipulation."
Critics of the TPP blamed currency manipulation by China and Japan for those nations' respective trade surpluses with the U.S., and Democrats touted legislation earlier this year that included penalties for nations accused of manipulating currency — a step that some experts said was unnecessary since China ended the practice.
Although Congress eventually stipulated that curbing currency manipulation should be a priority for U.S. negotiators as talks progressed, the TPP is not required by lawmakers to include language prohibiting the practice.
Robb told Reuters that the negotiators understand the importance of the issue to U.S. lawmakers and predicted that "we will find a way through this."
Critics, however, accused the Obama administration of attempting to circumvent Congress' directives.
"Consultations among finance ministers are in no way a substitute for including enforceable sanctions within the TPP itself," said Kevin Kearns of the U.S. Business and Industry Council.