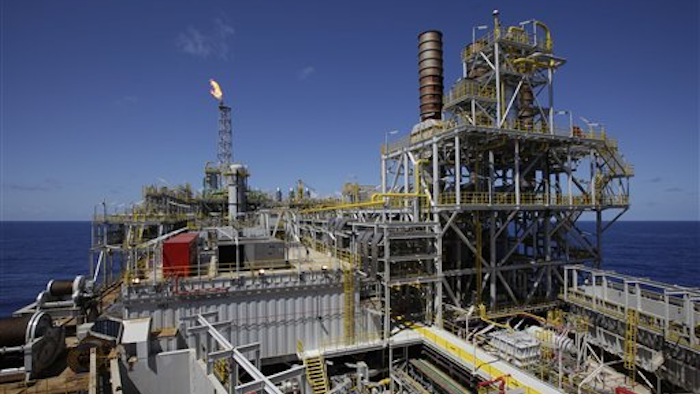 A new report says the U.S. has the most productive advanced industrial sector in the world, but warns the country is losing ground relative to other nations.

The analysis by the Brookings Institution said the sector's share of total U.S. employment and output has declined since 2000, blaming "20 years of offshoring and inconsistent federal policy."

The report highlighted the nation's burgeoning trade deficit with foreign competitors and warned that the U.S. share of search and patents is falling faster than its share of global gross domestic product and population.

Moreover, the report said the nation's educational pipeline is too narrow to sufficiently channel workers into advanced industries.

"Advanced industries power our national and regional economies, but their preeminence is in no way assured — and in fact it's challenged," said Mark Muro, a report co-author and senior fellow at the Washington-based think tank.

"If we want to reclaim broadly shared opportunity in the United States we are going to need to shore up the global competitiveness of our advanced industries."

The report, titled "America's Advanced Industries: What They Are, Where They Are, and Why They Matter," analyzed 50 high-technology industries, from aerospace to foundries to pharmaceuticals.

Those sectors employed more than 12 million Americans directly and more than one-quarter of all U.S. jobs when indirect positions were factored in. Workers in those industries averaged $90,000 in total annual compensation, and the report found workers in those industries with only associate's degrees, on average, earned more than four-year college graduates in other sectors.

A recent report on the manufacturing sector alone, meanwhile, found workers earned nearly 11 percent more on average than comparable workers outside of manufacturing.

Direct employees in advanced industries accounted for 9 percent of U.S. jobs but produced 17 percent of the nation's gross domestic product — more than any other sector, according to the report — as well as 60 percent of U.S. exports, 85 percent of patents and 90 percent of private-sector research spending. Its overall output, meanwhile, has risen at an average rate of 5.4 percent annually between 1980 and 2013 despite overall employment remaining mostly flat.

The authors recommended taking steps to bolster research and development, increase the training pipeline and develop infrastructure for industrial clusters. The report said industries tend to cluster in large metropolitan areas, with San Jose, Seattle, Wichita and Detroit leading the nation in industrial jobs as a percentage of their metro populations.