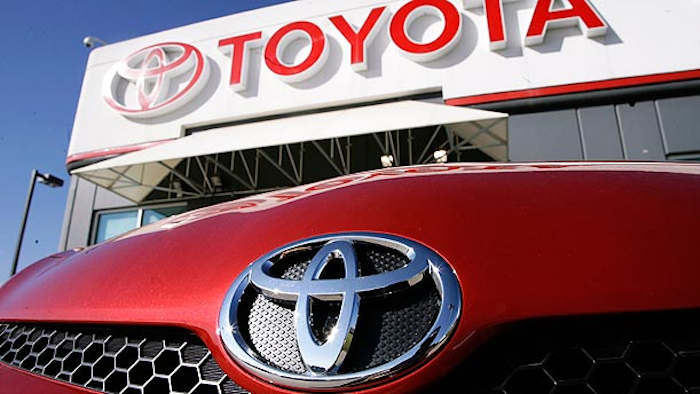 A new report ranks two Toyota models as the most "American-made" vehicles in the U.S. as overall domestic sourcing in the auto industry continues to fall.

The 2015 American-Made Index from Cars.com placed the Toyota Camry, built at the Japanese automaker's plants in Kentucky and Indiana, atop its list and the Indiana-built Sienna minivan at No. 2.

The annual index evaluates models based on sourcing of vehicle components, assembly location and U.S. sales.
 
"These results are a testament to Toyota's continued investment and growth in the United States," said Toyota North America CEO Jim Lentz. "We are strengthening our commitments to American manufacturing so we can better satisfy the needs of our customers for decades to come."

The 2015 index, however, ranked only seven vehicle models. The remainder were disqualified due to foreign assembly operations, plans to discontinue production in the U.S. or failing to reach the index's 75 percent threshold for domestic components.

The Cars.com analysis said the domestic parts content of U.S.-made cars continues to shrink despite rising production. Only five years ago, 29 models qualified for the Cars.com rankings.

Last year's top vehicle, the Ford F-150 pickup, underwent a significant design overhaul and fell below the 75 percent threshold.
 
General Motors accounted for each of the four U.S.-based cars on the list, including the Chevrolet Traverse at No. 3, GMC Acadia at No. 5 and Buick Enclave at No. 6. Those models are built in Lansing Michigan, while the seventh-ranked Chevrolet Corvette is assembled in Kentucky.

The Honda Odyssey minivan, built in Alabama, ranked fourth in the 2015 index.