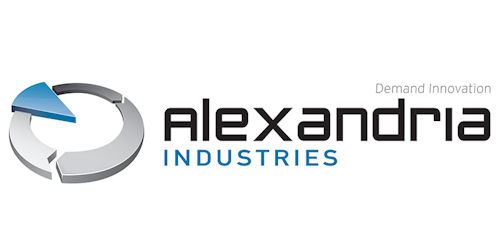 ALEXANDRIA, MN — Alexandria Industries is celebrating its 50th year of doing business as an aluminum extruder and provider of precision-engineered products. The company has found success over the years by serving a range of industries through decades of transformation and growth.
Founded by Don Pennertz in October of 1966 as Alexandria Extrusion Company, Pennertz was looking for a new challenge when he met Howard Lund. Lund was beginning to establish Lund America and needed someone to extrude the aluminum components to make his boats. Alexandria Industries and Lund, a Brunswick Corporation company, continue to do business today.
In the beginning, Alexandria Industries supplied aluminum extrusions to industry giants like IBM, Lennox and Honeywell. Today the company continues to supply many companies in the medical device, electronics, solar, recreation and LED markets, among others.
"I joined the company 29 years ago. With great fortune, we were able to build on a solid foundation created by excellent people who continue to serve our customers, communities and each other with their best," said Tom Schabel, CEO, Alexandria Industries. "It is because of their efforts that we are able to create mutually successful and meaningful relationships, while staying true to our values throughout this journey we are on together."
In honor of its 50-year anniversary, employees participated in 50 community service projects, taking the initiative to help random people in their communities. Projects included acts like doing yard work, providing meals and spending time with elderly neighbors, fixing a college student's garage door, and serving the youth ministry group at a local church. The random acts of kindness are meant to be simple, spur of the moment and given from the heart.
Along with celebrating 50 years of business, the company created a new website, highlighting its services and the employees that are part of the Alexandria Industries' story.