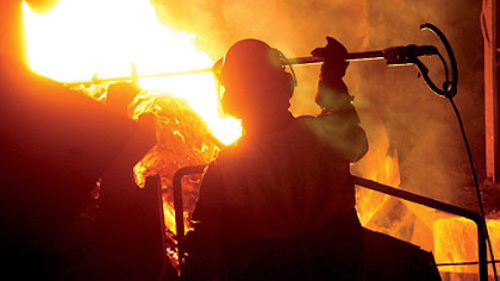 Steel manufacturing has reemerged as a hot sector. The global steel industry at least for now, is attracting investors back as China's Baoshan Iron & Steel Co. has started the earnings season for the recent quarter with a jump in profit. Steel producers in Asia, Europe and the U.S. are likely to see similar results. Petrone Worldwide Inc., Alcoa Inc., ArcelorMittal SA, AK Steel Holding Corporation, Gerdau SA.
Steel prices rebounded somewhat this year, largely after China's government took measures after infrastructure waste and metal production glut. As steel is used across a very varied range of industries, the possible revival of steel manufacturers makes smaller companies in the sector a potential acquisition target, or a desirable partner for business expansion.
In recent news, Petrone Worldwide Inc. announced that it has expanded its business with Dewan & Sons by signing a new strategic partnership. Dewan & Sons is a manufacturer in India focused on the production of articles of Brassware, Copperware, galvanized & wrought iron, aluminum ware, stainless steel utensils, EPNS and EPSS for luxury brands and mass merchandisers in North America and Europe in the houseware, furnishings marketplace. The company's products ranges from classic stainless steel bowls to beautifully shaped brass pots and vases. 
Petrone Worldwide Inc. is an importer and distributor of commercial grade tableware products, decorative hotel guest room amenities, lavatory and bathroom fixtures and furniture, food and beverage service items, and trendy accessories for the Asian and the European marketplaces. The Company's brands include Front of the House and Room 360.
Petrone Worldwide Inc. is a supplier of food, beverage and culinary equipment to several large and popular worldwide hotel chains such as Marriott, The Four Seasons, Hilton, Hyatt and Starwood as stated per the company.
Alcoa Inc. engaged in lightweight metals engineering and manufacturing. The Company operates in five segments: Alumina, Primary Metals, Global Rolled Products, Engineered Products and Solutions, and Transportation and Construction Solutions. The company has an impressive list of clients among them is Boeing, with which Alcoa won a major contract earlier this year. According to the contract Alcoa will supply components for the 777X-Boeing's newest commercial airplane-the 737 MAX-scheduled for first delivery in 2017-and the 787 Dreamliner.
AK Steel Holding Corporation is an integrated producer of flat-rolled carbon, stainless and electrical steels and tubular products. On Oct. 25 the company reported quarterly earnings, beating analysts' expectations. Over all, AK Steel reported a third-quarter profit of $50.9 million, or 21 cents a share, up sharply from $6.7 million, or 4 cents a share, a year earlier.
Companies with a focus on international sales and operations, like Gerdau SA and ArcelorMittal SA have also been in focus. Gerdau is a manufacturer of long carbon steel, long special steel, flat steel and forged and cast parts in the North and South America and it is considered to be the main supplier of specialty steel for the global automotive market. ArcelorMittal SA is an integrated steel and mining company which operates through five segments: NAFTA, Europe, Brazil, Africa and Commonwealth of Independent States (ACIS), and Mining. The NAFTA segment produces flat, long and tubular products.