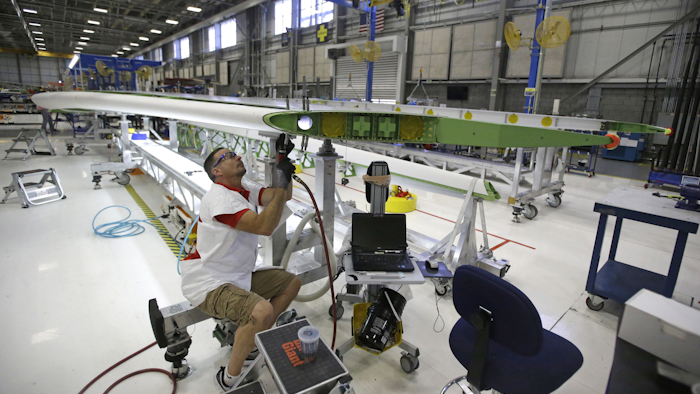 Industry is alive and well in America if absorption of real estate is any indication of health.
According to data released by real estate firm Cushman & Wakefield, U.S. industrial markets absorbed 74.9 million square feet (msf) of space in the third quarter of 2016, up 29.1 percent from the same period a year ago. This propelled year-to-date absorption to 212.9 msf, up 17.9 percent from the same period a year prior. 
Kevin Thorpe, Cushman & Wakefield's Chief Economist, said in a statement that despite a series of shocks to the U.S. economy this year and uncertainties surrounding the U.S. presidential election, economic fundamentals remain mostly solid.
"For the most part, the industrial demand drivers remain firmly intact," Thorpe said. "The indicators that we monitor, such as containerized traffic flows, transportation indices and consumer confidence, are still trending in a positive direction, which should continue to translate into robust industrial leasing activity."
The industrial sector now has registered 26 consecutive quarters of net occupancy gains. The national industrial vacancy rate continued to decline in the third quarter, falling by 20 basis points (bps) from the prior quarter and 90 bps from the prior year to 5.6 percent. Industrial vacancy tightened in every region of the U.S. in the third quarter and is currently tracking a full 280 bps below the 10-year historical average.
Thorpe acknowledged there are still risks and challenges ahead.
"Exporters continue to face a stronger U.S. dollar, global economic weakness persists, and businesses continue to deal with elevated inventories. But these aren't new challenges, and we still see the positives outweighing the negatives in the industrial market."
In the third quarter of 2016, the top 10 strongest markets in terms of demand for industrial space were Chicago, with 10.0 msf of absorption; Dallas/Ft. Worth, with 7.8 msf; the Pennsylvania I-81/I-78 Distribution Corridor, with 7.2 msf; the Inland Empire, with 3.8 msf; Philadelphia, with 3.6 msf; Indianapolis, with 3.3 msf; St. Louis, with 3.3 msf; Seattle, with 2.5 msf; Boston, with 2.5 msf; and Phoenix, with 2.2 msf.
The tightest markets in terms of overall vacancy included Los Angeles, at 1.3 percent; Orange County, at 2.2 percent; San Jose, at 2.3 percent; Savannah, at 2.3 percent; East Bay/Oakland, at 3.0 percent; Nashville, at 3.3 percent; Indianapolis, at 3.7 percent; Charlotte, at 3.8 percent; Seattle, at 3.8 percent; and Denver, at 3.9 percent.