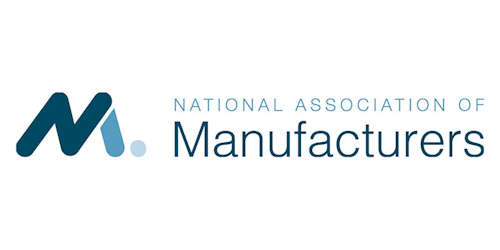 WASHINGTON — The National Association of Manufacturers (NAM) presented Rep. David Trott (Representative of Michigan's 11th congressional district) the NAM Award for Manufacturing Legislative Excellence at an event hosted by Robert Bosch LLC, in Plymouth, MI.
"Manufacturers need leaders in Washington who are going to fight for us. Today, we honor a member who does more than talk the talk. His votes for pro-manufacturing and pro-growth policies demonstrate he cares about manufacturing's future. On behalf of Bosch and manufacturers across this country, I am proud to present this award to Rep. Trott," said Scott Winchip, regional president of Chassis Systems Control with Robert Bosch LLC.
"Manufacturing changes lives for the better — through the jobs we create and the products we make. It is about improving the human condition, one innovation at a time," said NAM President and CEO Jay Timmons. "Rep. Trott helps make our success possible by standing with manufacturers when it matters and casting the right votes.
"Manufacturers employ over 12 million men and women in the U.S. who make everything from lifesaving medicines to the most cutting edge technology. The strength of manufacturing in America is responsible for the success of America in the world. When manufacturing succeeds, America succeeds, and Rep. Trott's consistent support for manufacturing means he is supporting a better future for all Americans."
Key Votes included in the Voting Record are selected by small, medium and large manufacturing executives who serve on the NAM's Key Vote Advisory Committee.