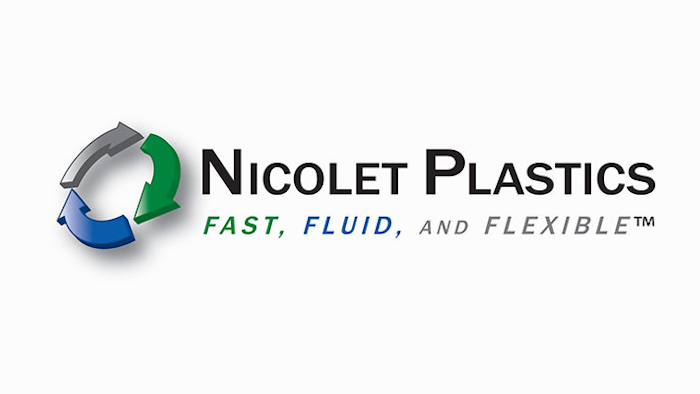 MOUNTAIN, WI — When four men set out to start a plastics manufacturing business in the Northwood's of Oconto County, they didn't have the money to purchase an injection press. Pooling $300 a piece, they managed to scrape together enough to lease a press and with that, Nicolet Plastics was born in 1986. With minimal knowledge of the industry, Phil Hartman, his son Flip, Bob MacIntosh, and Miles Cerny worked collaboratively to grow the business. Today, Nicolet Plastics stands as a global producer of plastic injection molded parts with over 41,000 square feet of manufacturing space. As Nicolet Plastics celebrates it's 30th year in business, Bob MacIntosh leads the organization as one of the original founding partners and the current president of Nicolet Plastics.
Now a globally competitive producer of complex industrial and medical components and assemblies, Nicolet Plastics has grown in Oconto County by incorporating the latest technology and developing talent, all while adding automated processes and customized service. Nicolet recognizes the tremendous economic impact the company has on the community, and they have expanded their relevancy within the industry while remaining a fixture in the Northwood's of Wisconsin.
"Our team has worked hard to continually integrate the latest technologies, innovative processes and automation that create cost and time efficiencies for the customers we serve," said Bob MacIntosh, President of Nicolet Plastics. "We not only take our role within the plastics manufacturing industry very seriously, but also the stewardship and resources we provide for the community members who depend on us."
As the current Nicolet Plastics' leadership team reflects on the company's growth and development over the past 30 years, they now take on the critical role of meeting the ever-changing demands of customers for broadened quick response manufacturing processes, additive manufacturing, design, development and production efficiencies.