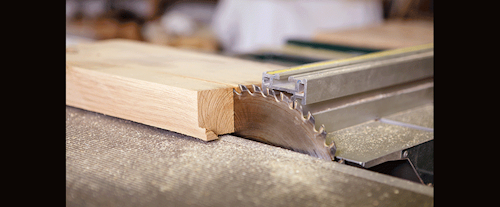 After being cited for 40 violations in a March 2014 OSHA inspection, a West Virginia sawmill has been cited for another 27 violations following a follow-up OSHA inspection this past April 13.
On Sept. 12, OSHA issued Wayne, WV-based Wayne Lumber and Mulch Inc. three willful, nine repeat, 12 serious and three other-than-serious violations and proposed fines of $214,633.
OSHA said that on April 13, inspectors cited the company due to its failure to properly guard a chop saw and provide standard railing and handrails.
OSHA issued repeat citations for the following violations, which the company also had in 2014:
Lack of an effective hazard communication training plan.
Exposing employees to electrical hazards, inadequate machine guarding, lack of a conveyor or exhaust system to remove combustible sawdust and shavings.
Failing to have lockout/tagout procedures in place to prevent accidental machine start-up or movement.
Allowing buildup of combustible materials.
Failing to provide leg protection.
These are the serious violations OSHA issued citations for:
Exposing workers to crushing and rollover hazards while operating machinery without manufacturer-installed seatbelts.
Failing to provide employees with protection from falls up to 10 feet above the ground.
Not providing proper eye, hand and flashback protection, and barriers and warning signs.
Allowing hazards in the area where mulch was stored.
Permitting operation of a chainsaw without a manufacturer-approved chain catch.
Failing to pressure test repaired acetylene and oxygen burning torches before use.
Allowing workers to use damaged welding cables.
Failing to ensure a moving vehicle was equipped with an audible warning signal.
Electrical equipment not used in accordance with included instructions.
In addition, OSHA issued other-than-serious citations to Wayne Lumber for its failure to report an employee amputation injury to OSHA, provide educational training program for employees on firefighting and fire extinguisher use and to place a valve protection cap on an acetylene bottle.
"By all indications, Wayne Lumber and Mulch failed to take the violations we found in 2014 seriously," said Prentice Cline, director of OSHA's Charleston, WV area office. "The fact that many of these hazards existed again — and the addition of nearly 30 new violations — tells us this employer is willing to jeopardize the safety of its workers. In 2015, an employee suffered a fingertip amputation due to lack of machine guarding. Without taking immediate action to ensure a safe workplace, more workers could be injured or worse."