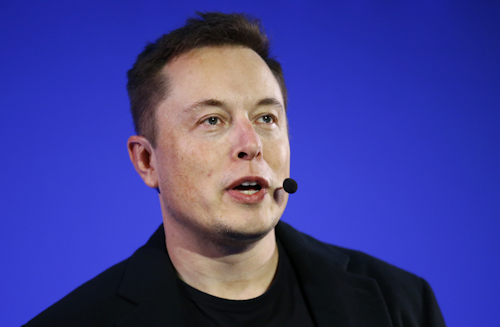 Tesla Motors on Tuesday announced a $2.8 billion bid to acquire SolarCity as the electric vehicle maker seeks to expand its presence in renewable energy.
The two companies, separated by a distance of some 17 miles in Silicon Valley, are already closely related. Tesla CEO Elon Musk is SolarCity's chairman and principal shareholder, while his cousin, Lyndon Rive, serves as CEO.
More importantly, Tesla last year introduced a battery division that could harness excess power from solar panels for use during nighttime hours or overcast conditions — or to send back to the broader electrical grid. SolarCity already utilizes the Tesla Powerwall system in many of its rooftop solar energy projects.
The merger, Tesla said, would create "the world's only vertically integrated energy company offering end-to-end clean energy products."
Musk, according to the Associated Press, told a conference call that the deal would maximize the companies' engineering capabilities, improve installation services and cater to similar customers.
"This is something that should happen," Musk said. "It's a no-brainer."
The offer values SolarCity at $26.50 to $28.50 per share — a 21 percent to 30 percent premium over Monday's closing stock price.
Tesla said it would announce further details if both sides reached an agreement. Musk and Antonio Gracias, who sits on the board of both companies, vowed to recuse themselves from votes on the merger.
Critics, however, noted that both companies continue to lose money and that SolarCity holds a particularly large amount of debt.
Investment manager Jim Chanos, who bet against both companies, called the offer a "shameful example of corporate governance at its worst" during an appearance on CNBC.