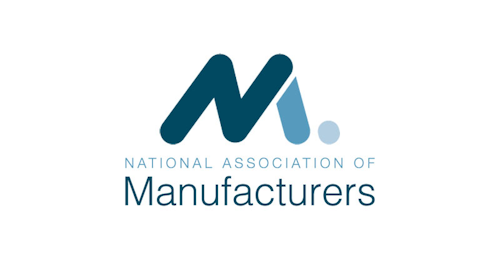 Washington, D.C. — National Association of Manufacturers (NAM) President and CEO Jay Timmons issued the following statement following the news of the passing of former first lady Nancy Reagan:
"Nancy Reagan made America a better place both through her role in her husband's presidency and her dedication to the causes close to her heart. She will be dearly missed, and our thoughts and prayers are with her family and all who loved her.

"At a time when our politics has been coarsened by divisiveness and negativity, we desperately need the sort of optimism and strength that President and Mrs. Reagan provided during--and after--their years in the White House.

"I will never forget the private tour of the Reagan Library that Mrs. Reagan gave to me and Senator Allen. It was the first time she had seen the exhibit featuring the booth where she and her beloved 'Ronnie' had their first date. Her emotion was overwhelming as she silently and gently touched the leather. And then she composed herself and said 'well that's wonderful' and continued to show us the rest of the exhibits.

"Nancy Reagan was a powerful force for good, speaking out for those who needed healing and hope. We can and should all draw inspiration from her example. The greatest tribute to her memory, and to the Reagan legacy, would be to dedicate ourselves to bringing our country together, to ridding the darkness from our politics, and to striving always to be that 'shining city upon a hill.'"
To learn more about the National Association of Manufacturers, visit their website.