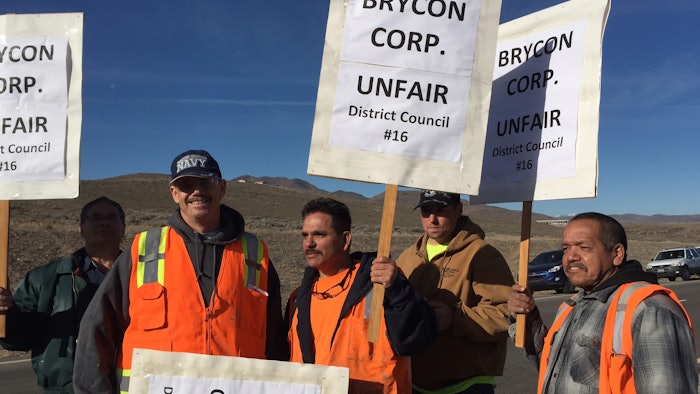 Included in IMPO's top five news stories: A Hormel plant in Wisconsin owes hundreds of its workers back wages and bicycle manufacturing is allegedly taking over the automotive industry. 
Take a look at last week's top news stories:
Hundreds Walk Off Tesla Job In Nevada Labor Dispute: Hundreds of union construction workers walked off the job at Tesla Motors' battery manufacturing plant in northern Nevada last week to protest what union organizers say is the increased hiring of out-of-state workers for less pay. Approximately 350 plumbers, carpenters, electricians, painters and others walked away from the construction site Monday along U.S. Interstate 80 about 25 miles east of Reno, said Russell James, District 16 business development specialist for the Building and Construction Trades Council of Northern Nevada. More than 100 picketed outside the main gate against what they say is an unfair labor practice that undermines promises to hire mostly Nevada workers in exchange for more than $1 billion in state tax breaks, James said.
Google's Self-Driving Car Strikes Municipal Bus: A self-driving Google car hit a municipal bus in Mountain View, Calif. on Feb. 14, the company announced in a Feb. 23 crash report. There were no injuries. According to the report filed with the California Department of Motor Vehicles, the self-driving Lexus RX450h had miscalculated the bus's behavior. The self-driving car was moving to the side within a wide lane in order to avoid sandbags placed in the lane. The car's software based its movements on the prediction that the bus would slow down or otherwise allow the car to move nearby, and the test driver concurred enough to allow it to continue. However, the Google car struck the side of the bus as it was reorienting itself in the center of the lane. The left front fender, front wheel, and a driver side sensor on the autonomous car were damaged.
Court: Hormel Workers Owed For Time Putting On Uniforms: Hormel Foods Corporation owes hundreds of workers at its Beloit canning plant back wages for the time they spent putting on and taking off required clothing and equipment, the Wisconsin Supreme Court ruled Tuesday. Hormel attorney Thomas Krukowski had argued that the Minnesota-based company didn't have to pay workers the time they spent getting dressed and undressed. He maintained that wearing the gear wasn't crucial to workers' activities since they could accomplish their tasks without wearing it. But the high court ruled in a 4-2 decision that state Department of Workforce Development rules mandate that an employee must be paid for all time spent in physical and mental exertion controlled or required by the employer. Hormel's requirements that employees wear the protective gear bring the company into compliance with federal standards and are integral to sanitation and safety in the workplace, meaning they should be compensated for their time, the court ruled.
'People Will Agree To Any Wage': Russian Car Workers' Drama: Once intended as a Soviet rival to the capitalist symbol of Detroit, Russia's auto-making hub of Togliatti is sliding into economic depression. And blue collar workers are taking the brunt of the pain as employers use the threat of joblessness to slash or withhold wages at will. Far from its 1960s roots as a socialist vision of the future, central Togliatti is lined with discount retailers, payday lenders and pawnshops as the recession has cratered the car market. Workers from the vast Lada car factory say they're increasingly desperate but too scared to speak out due to what they claim is the threat of retaliation by managers.
Bicycle Manufacturing On Rise As Cars Take Back Seat: Boutique manufacturers Astir Frames, Bouwmeester Composites and Finch Composites are taking advantage of South Australia's strong manufacturing history and access to university testing facilities to gain a foothold in the potentially lucrative cycling market. The global bicycle industry was worth $48 billion in 2014, driven by the sale of about 133 million bikes. It is expected to reach an estimated $65 billion by 2019 on the back of rising fuel prices and growing traffic congestion.