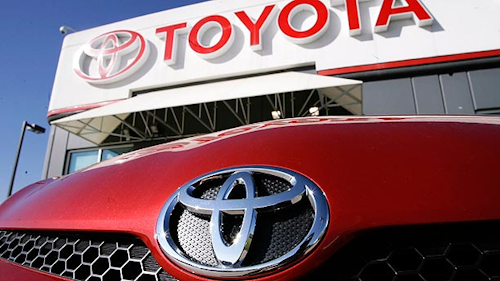 An unusual crash in Canada nearly five years ago ultimately led to a sweeping global recall of Toyota SUVs this month.
The Associated Press reports that the accident in May of 2011 piqued the interest of Canadian regulators when two Toyota RAV4 rear-seat passengers were killed as the front-seat occupants survived.
Several months later, Transport Canada conducted crash tests and found that the RAV4's metal seat cushion frame could cut the rear seatbelts in the event of a "very severe frontal crash."
The agency notified Toyota of the issue and said that the automaker cooperated with the investigation. After an internal probe, the company last week week ordered a recall of 2.9 million vehicles.
The recall affects North American, Asian and European vehicles and includes 2005 through 2014 RAV4s and 2012 through 2014 electric RAV4s, along with the 2005 through 2016 Vanguard, which was sold in Japan.
Toyota plans to notify owners by mail and install a resin cover over the frame -- at no cost -- to prevent cutting the seatbelt.
"This is more than just a case of Transport Canada finding a safety problem and doing a thorough investigation," said Transport Minister Marc Garneau. "These findings have a real-world impact -- and it's measured in human life."