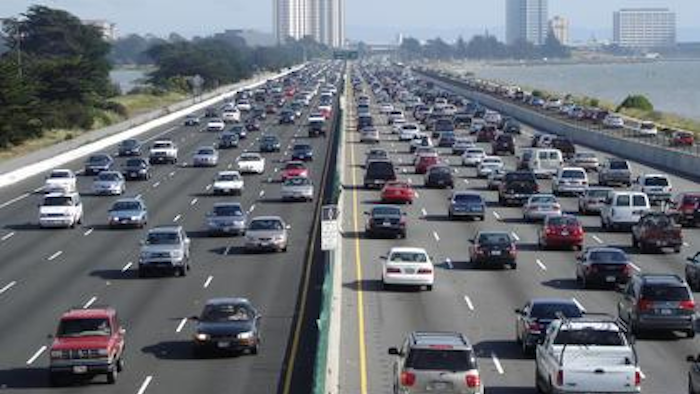 Equipping all vehicles with automatic braking systems would results in hundreds of thousands fewer rear-end collisions, according to an insurance group analysis.
The Insurance Institute for Highway Safety examined data from rear-end crashes reported to police in the U.S. between 2010 and 2014.
The study included models with optional front-crash prevention systems from Acura, Honda, Mercedes-Benz, Subaru and Volvo. Analysts then compared crash rates of vehicles equipped with that technology to the same models without crash prevention.
The study found that forward-collision warnings cut rear-end crashes by 23 percent, while automatic braking reduced them by nearly 40 percent.
Rear-end crashes resulting in injuries also declined by 42 percent among cars with automating braking, which the study's author attributed to reduced impact speeds.
IIHS estimated that installing braking systems on all vehicles would have prevented 700,000 police-reported rear-end crashes in 2013 -- or 13 percent of all reported crashes.
"The success of front crash prevention represents a big step toward safer roads," said IIHS Chief Research Officer David Zuby. "As this technology becomes more widespread, we can expect to see noticeably fewer rear-end crashes."
Front-crash prevention systems are currently offered as optional equipment, but the IIHS and the National Highway Traffic Safety Administration announced an agreement in September that would make them standard on all models produced by 10 automakers.